Are you looking to learn a new language or to maintain existing language skills? Excellent!
But… how could you broaden your language and cultural knowledge in addition to proper studying itself, preferably in an effortless and entertaining way?
There's an endless number of alternatives: books, movies, newspapers and magazines, podcasts, and social media content. However, you don't always have to grab a foreign-language novel or sit through a movie without subtitles – the most important thing is to find a suitable way to make the language a part of your daily life.
We're all continuously on our phones anyway, and it's especially easy to become absorbed in social media without even realizing it. So why wouldn't you also follow something useful?
The hugely popular app TikTok focuses on short and authentic videos. Amidst dance moves, fun challenges and comedy you can also find content to support language learning.
Videos by native speakers are a good way to hear natural speech and to familiarize yourself with different accents. Also experiences from people who have moved to a foreign country and are learning a new language are fun and relatable – in addition to the language, you'll get to know the culture and ways of another country.
Where to start?

Search for videos and accounts related to a language with hashtags – for example #spanishlanguage, #germanwords or #britishenglish. When you've watched language videos for a while, the app's algorithm will start to show you similar content.
I originally used TikTok to support my German studies, but I ended up following a variety of language- and culture-related videos. Here are my tips on useful and entertaining accounts:
An Australian English teacher shares tips on English pronunciation and the use of different expressions. She also gives practical examples on how to make speech sound more natural.
Do British accents attract you? The videos by this account will familiarize you with a variety of British expressions, delivered in an authentic manner.
These videos feature familiar songs whose lyrics are used to go through German vocabulary in a nice and visual way. Great songs and fun videos in a way that's useful, too!
The American Zac describes his grammar and culture challenges in Germany in a funny and relatable way.
How do you say "Happy New Year" in 26 different languages? What other ways are there to complement someone in English besides "well done"? Aline, a Russian who speaks several languages fluently, shares facts on the vocabulary of different languages and the differences between them.
Read more: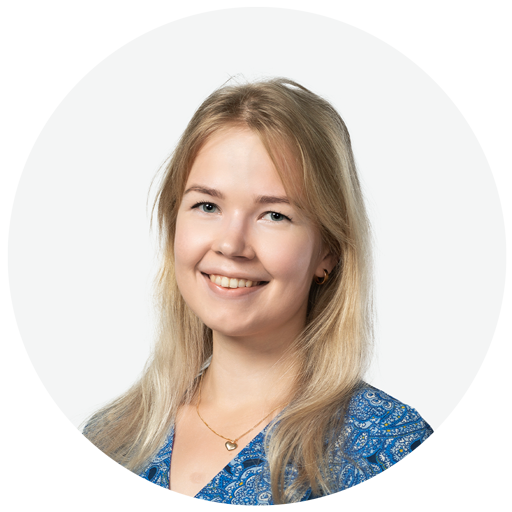 Communications Specialist
Language enthusiast who likes to list things and drink good coffee.