How do you know when you have exercised enough? WordDive automatically optimizes the time for each user. The effectiveness of the program is based on studies proceeding as follows:
First it takes a few minutes to warm up.
Next there is a long optimal period when practicing is at its most effective.
Then the effectiveness starts to decrease slowly, but practicing is still useful. You get a blue notification.
Finally the effectiveness starts to decrease rapidly. Practicing this course more is not useful, and you get a red warning.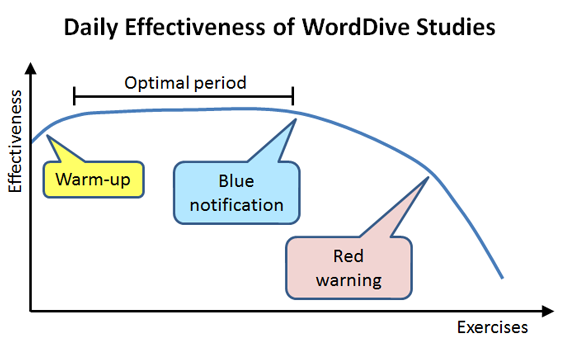 WordDive will monitor the effectiveness for you and show a notification or warning when appropriate, so you can just relax and get into the flow of the exercises. To optimize your time, the service calculates the following individually for you each day:
Blue notification => You can choose to continue, move on to new material or stop for the day.
Red warning => You should move on to new material or rest. It's not useful to continue with this course today.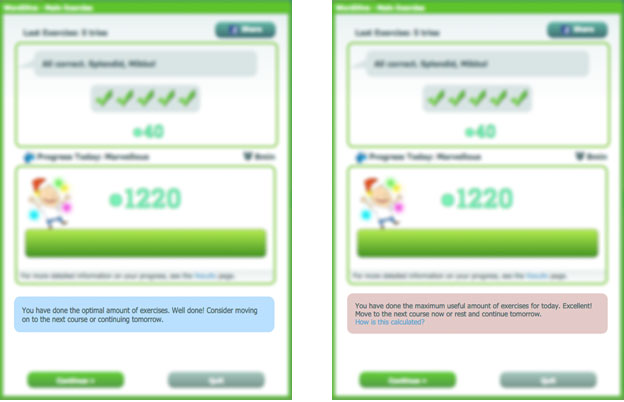 Please note that there is no need to try to reach the blue notification. Practicing often but just for a few minutes at a time also is a very fruitful approach.
A mighty mix of language learning professionals, engineers, designers, user interface developers, gamers and psychologists.