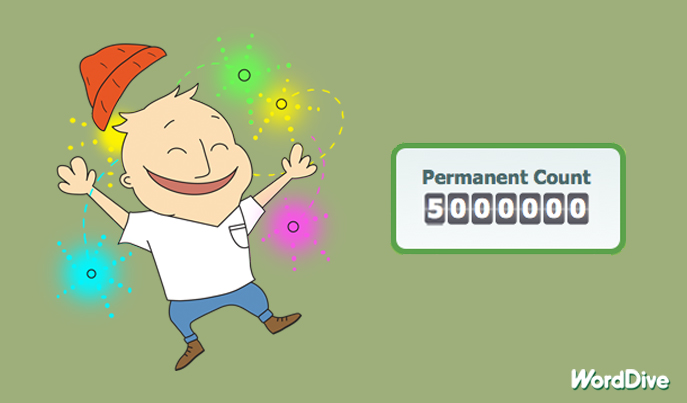 Great news! A new milestone reached yet again: last night the number of permanently learned study items learned by the WordDive users worldwide topped 5 million!
Permanent learning is what WordDive is all about: you don't just learn vocabulary with WordDive, you'll also remember what you've learned – permanently!
Our team is truly proud of our dedicated users – good job everyone!
Happy language learning,
WordDive team
A mighty mix of language learning professionals, engineers, designers, user interface developers, gamers and psychologists.