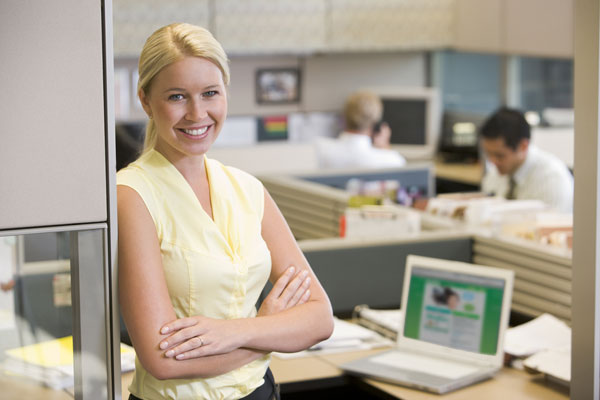 As observed in August, despite the increased interest in vocabulary among linguists, it seems that the new, research-based perspectives on language training have not fully reached the practice of language pedagogy. The WordDive method has been created and developed to answer this need for more effective, modern and user-optimized approaches to second and foreign language learning and instruction. In the following, we will share with you some of the characteristics that make WordDive the right choice for anyone looking for a first-rate language learning program.
With WordDive you learn vocabulary permanently
One of the most challenging aspects of vocabulary acquisition in general is finding a way to remember newly learned words – not just tomorrow or the day after, but for good. Based on a deep understanding of the cognitive mechanisms involved in vocabulary learning, WordDive is designed to guarantee its users permanent results. Our recent study, based on 10.000 random samples, demonstrates that a WordDive user who learns 100 study items permanently is able to produce approximately 80 of them a year later without any repetitions in between – quite an impressive result, given the fact that statistically up to 80% of learned words are lost within 24 hours of initial learning!
With WordDive you obtain real results – real fast
It is not uncommon for language learners to feel disappointed after a language course when it turns out that all those hours spent on studying did not result in significant improvement in their ability to use the new language. With WordDive, it is quite the opposite: because of the emphasis on permanent retention of the studied words, users are likely to be able to get a quick start in actually using  – i.e. talking, comprehending, reading and writing – the new language. When the learner's working memory does not have to struggle to remember accurate pronunciation, spelling, meanings and conjugations of the words, he or she can concentrate in what is generally considered the main goal of studying a new language: communication.
WordDive engages all your senses
WordDive teaches words by activating your brain simultaneously through several senses: the words are presented in a variety of ways combining written text with images and audio. This kind of learning has proven to be highly effective as it is likely to lead to a more permanent memory imprint in a smaller amount of time.  WordDive's multi-sensory approach also responds efficiently to different learning styles and individual learning differences.
WordDive is fully personalized and flexible
WordDive adapts the exercises to your own skill level and learning pace by optimizing the repetitions of each study item to ensure  permanent retention of the vocabulary in your long-term memory. WordDive offers a wide and growing range of courses and topics for the users to choose from, responding to their specific linguistic needs and goals. WordDive also brings you the benefits of  an online cloud service: you decide where, when and how much you study – no software installations, no schedules, no restrictions!
WordDive offers a unique tool for keeping track of your progress
When you study vocabulary on your own, it becomes increasingly important to have some kind of feedback and means to monitor your progress. WordDive has created a patented tool that makes it extremely easy for the users to observe how they are advancing in their language studies. The users are kept up-to-date on the number of study items they have started to study, how many items they know and how many they have learned permanently. Being able to see clearly how fast you advance with WordDive raises your level of motivation even higher.
WordDive is also an excellent option for language teachers
Finding an efficient vocabulary teaching method is challenging, as a class of language learners always consists of a variety of different language skill levels, aptitudes, learning abilities and styles. It is also demanding to figure out how to encourage the students to continue their vocabulary studies beyond classroom settings and provide them with the appropriate tools for that. Because of its flexibility, performance and learner-centered approach, WordDive is an excellent alternative for language teachers seeking for an effective vocabulary teaching method that can be easily integrated as a highly productive complement to other learning methods.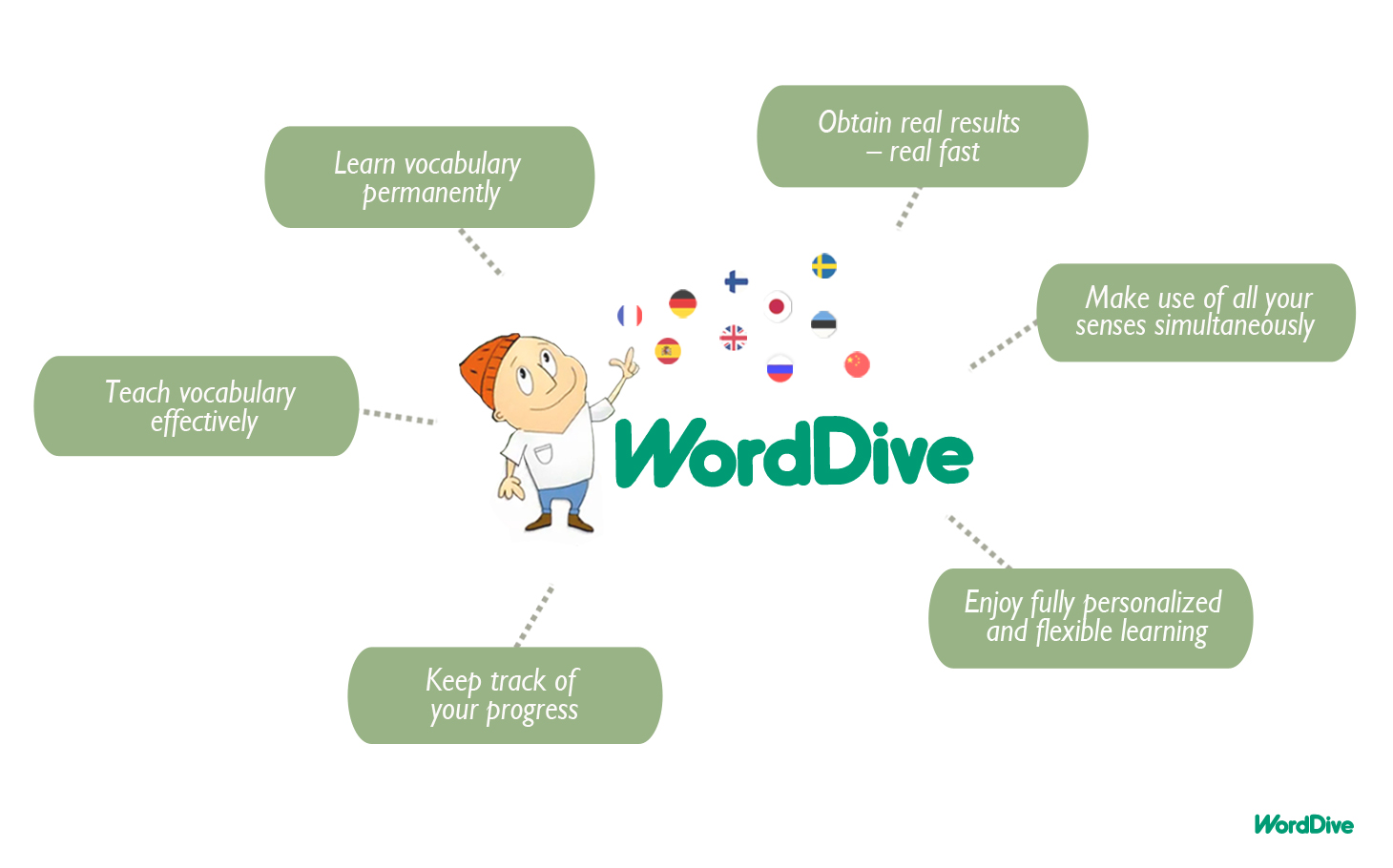 Thank you for reading! We hope that this brief overview of WordDive's main characteristics has been able to motivate you to carry on your language studies with us – you are in good hands! And if you are not a WordDive user yet: give it a try! You will not be disappointed.
See you next month – happy language learning!
Mona
WordDive team
A mighty mix of language learning professionals, engineers, designers, user interface developers, gamers and psychologists.