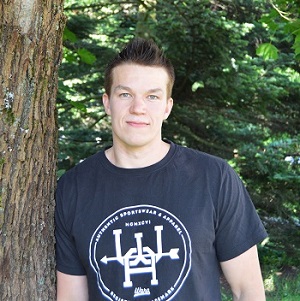 Finnish universities have a mandatory Swedish course that everyone has to pass in order to graduate. While Finns do study Swedish in school, the mandatory Swedish course in the university still causes a lot of headache, especially for the engineering students. Only a fraction of them get through the mandatory course without remedial teaching, and in the worst cases, failing to complete that one course delays their graduation.
When the 25-year-old mechanic Mika Lamminen started his studies at the Tampere University of Applied Sciences, he faced the feared mandatory Swedish course already in his first year of studies. The last time he had studied Swedish was years ago in vocational school. The remedial course that he took before the actual mandatory course didn't go very well: he received a score of 1 (scale: 0 failed, 5 excellent).
After the remedial course he heard about WordDive from his parents. They promised to sponsor the Comprehensive Swedish course package for their son. "To be honest, I started from absolute zero. I couldn't even say hello in Swedish. I practiced for four months, 15 minutes per day. In that time, I learned permanently about a thousand study items", Lamminen says.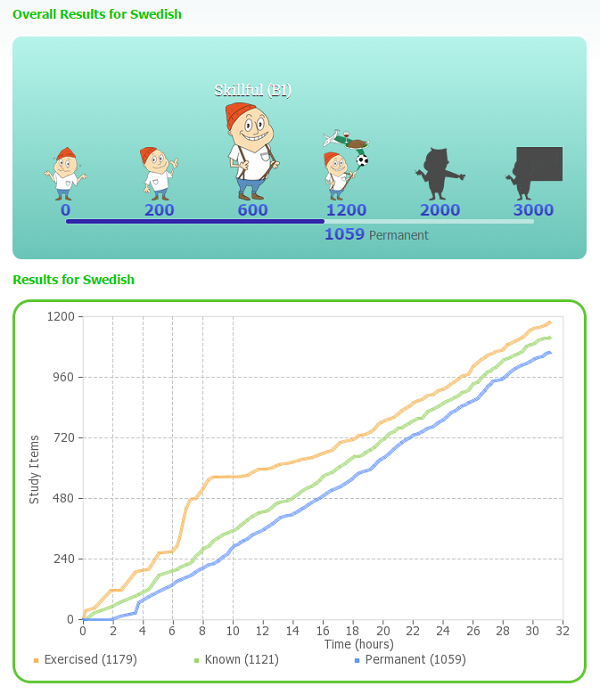 As a result, he received a score of 4 on the written exam and a score of 5 on the oral exam. In addition to WordDive, Lamminen used a school book to study the special vocabulary, but didn't use any other study methods.
"I don't really hear, see or need Swedish anywhere", Lamminen notes. The young engineer-to-be doesn't think he will need Swedish in the future, either. Understandably, his motivation was quite low in the beginning. "I got motivated by watching the rising number of permanently learned words – I am a little addicted to performance", Lamminen laughs and continues: "It helped also to hear the words. At least now I know how you are supposed to pronounce them, even though I don't always get them right!"
Lamminen also liked the fact that with WordDive you can learn basic vocabulary and not waste time on inflection and translating complicated sentences. "The most irritating thing about the Swedish language are the articles. I never remember whether you should put en or ett in front of the word. However, in small doses the studying was quite painless. If I had studied longer periods per day, I probably wouldn't have learned any more", Lamminen estimates.
Even though Lamminen thinks he has no talent for languages, he is planning to continue studying with WordDive. "My next plan is to revise my English. It is more useful in everyday life. Besides, I have noticed that studying with WordDive is actually really fun!"
A mighty mix of language learning professionals, engineers, designers, user interface developers, gamers and psychologists.