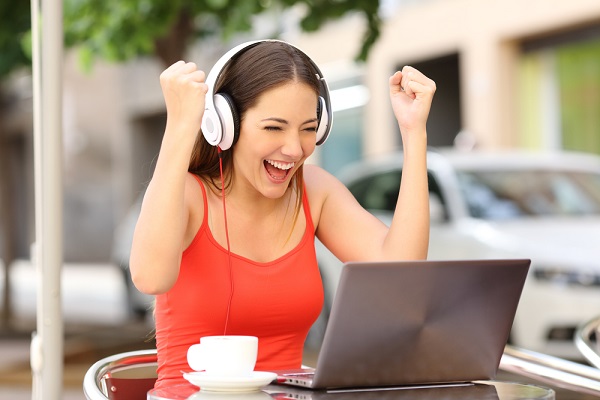 We sent out a newsletter about the WordDive user survey a little over a month ago. We're happy to report that we got over 800 responses and have now gone through them all. A big thank you to all respondents!
From your responses, we found out that most of you have travel or advanced language skills as your goal. You told us that the best thing about WordDive is the use of multiple senses, and also that there's room for improvement in a few things, such as the clarity of the images. You would like to see more grammar, different games and social features in WordDive, as well as listening and reading comprehension exercises.
We add new features and content to WordDive according to our users' wishes, so your feedback is incredibly valuable for us. At the moment, we are working on a new gamelike feature that lets you track your own and your friends' language skill development in real time.
By adding friends, you will see each others' weekly point scores. The scores will reset every Monday. Trying to get the highest score of the week is fun, but also useful: playing and learning together have a positive effect on learning results.
Keep an eye out for the release of the new feature!
Continuous mobile app development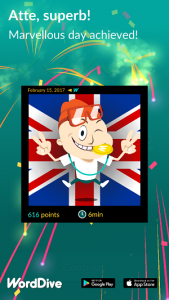 We update the mobile app continuously based on user feedback. For example, there is a new, exciting feature out right now: you can share your results of the day with a cool picture on Whatsapp, Facebook and other social media.
More subscription payment methods
At the moment, you can subscribe by using PayPal (on desktop) and credit card payment on iTunes or Google Play (on mobile devices).
Soon you will also be able to pay for a subscription through Klarna. (Note that you can already use Klarna or Paytrail to pay for 3, 6 or 12 month orders.)
Klarna will make it easier to both start and end a subscription. You will be able to unsubscribe on the WordDive website. We will inform you in a separate notice when Klarna becomes available for subscriptions.
CHOOSE A LANGUAGE AND START LEARNING NOW
A mighty mix of language learning professionals, engineers, designers, user interface developers, gamers and psychologists.