Are your travel plans still open for the summer? Would you like to try something different from the traditional tourist traps?
In this post, we have gathered our best tips and recommendations for discovering the hidden gems of Europe. These less-known destinations are definitely worth the visit if you are looking for something new and exciting.
Austria: Linz
Our summer intern Essi lived in Linz, Austria for 18 months when she was about 6 years old. She revisited the town later as a tourist and thought the city was just as charming as she remembered it from her childhood. Now she shares with us her favorite attractions of this lovely Central European town.
1. Central market (Hauptplatz)
Weekends are market days on the central market of Linz, and there's also a wonderful rummage sale. It's such a beautiful place too!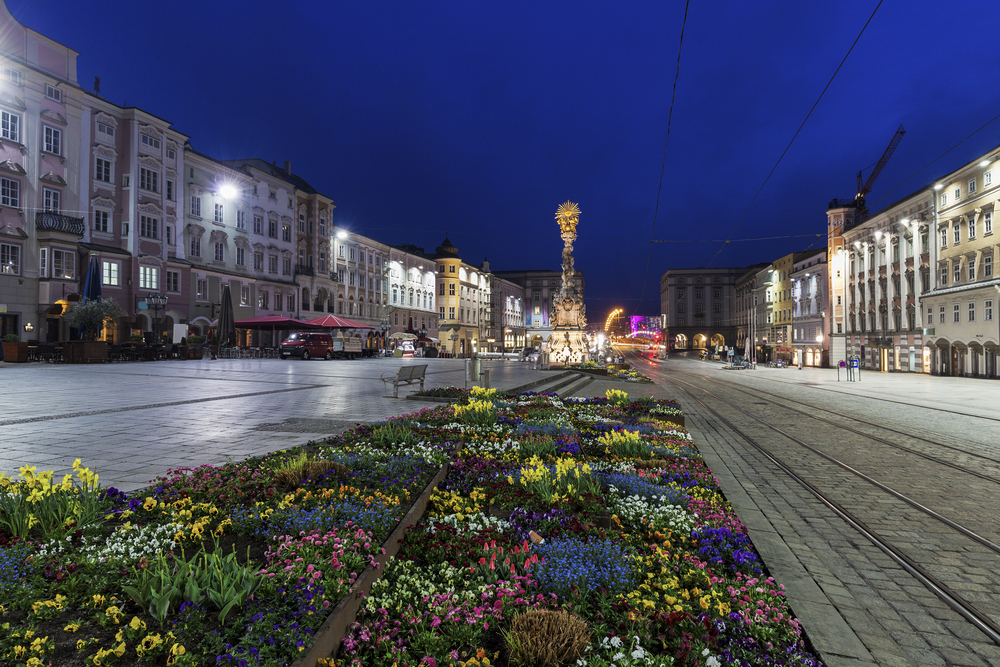 2. The Danube river
I recommend a walk along the Danube river at night, especially if you wish to see the magnificent lighting.
3. Pöstlingsberg
There is a great view over the city from the hill of Pöstlingsberg. You can either climb there on foot or take the train. I also recommend visiting the Grottenbahn that's located on top of the hill, especially if you are traveling with children. You get to go on an underground train ride and a tour around a reproduction of the streets of old Linz.
4. The cafes of Linz
Make sure you don't miss out on the local sweet delicacy, the Linzer Torte, while visiting the many cafes of Linz. Yum!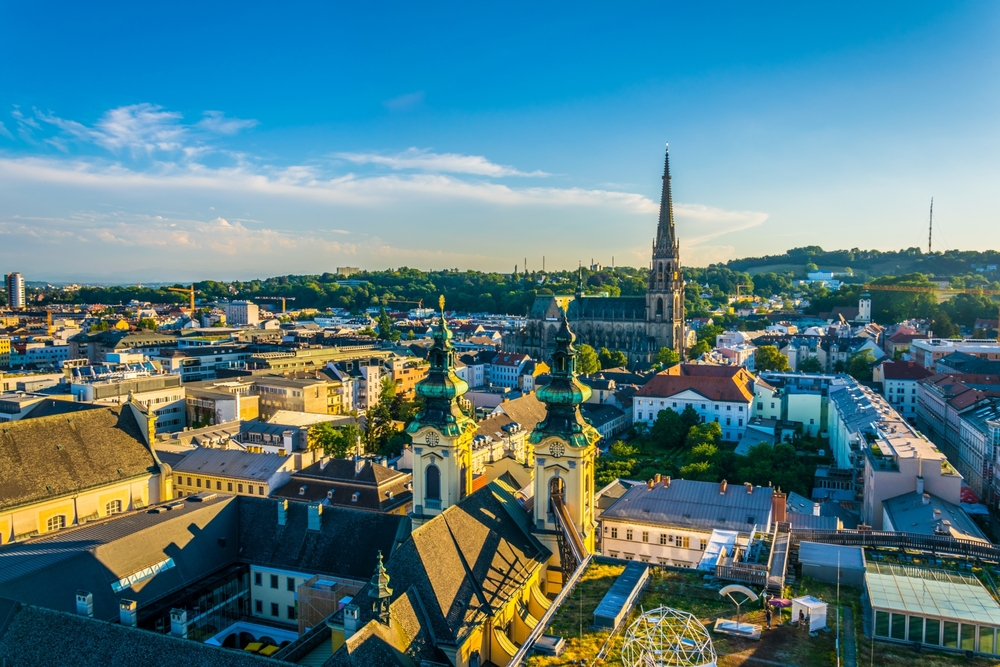 Austrians are very kind people and they speak English pretty well.  When I speak German with Austrians, they laugh at me because they think my German sounds so literary (Hochdeutsch)!  They speak a very strong dialect, which is sometimes a bit hard to understand. But you'll get used to it!
Did you know? The slogan of Linz for tourists is: "In Linz beginnt's" (It starts in Linz).
Northern Ireland: Belfast
Our UX lead Atte spent a year in Belfast, Northern Ireland as a university exchange student. Here are Atte's best tips for enjoying the city.
1. Belfast Castle & Cave Hill
The Belfast Castle has an amazing view over the city. In addition to enjoying the beautiful scenery, I recommend a nice little hike on the Cave Hill.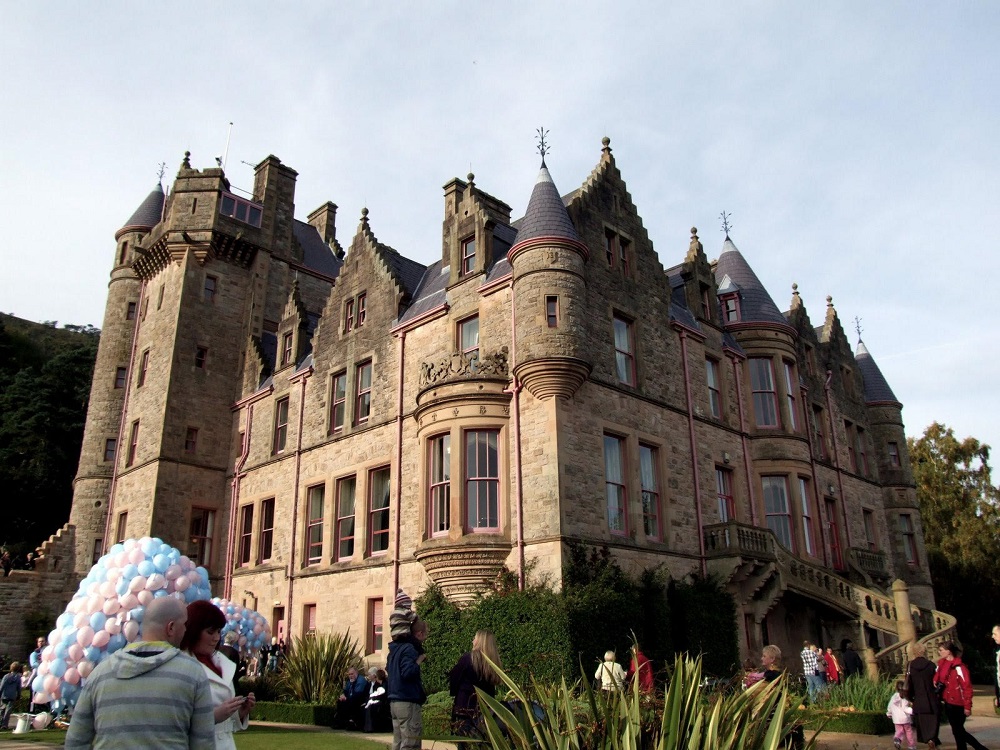 2. Botanic Gardens
There is an amazing rose garden in the Botanic Gardens of Belfast, located on the campus of the university. I recommend exploring the gardens in the summer.
3. Ulster Museum
4. Giant's Causeway
A magnificent natural phenomenon on the coast of Northern Ireland, Giant's Causeway is formed by angular rocks resulting from an ancient volcanic eruption. Definitely worth the visit!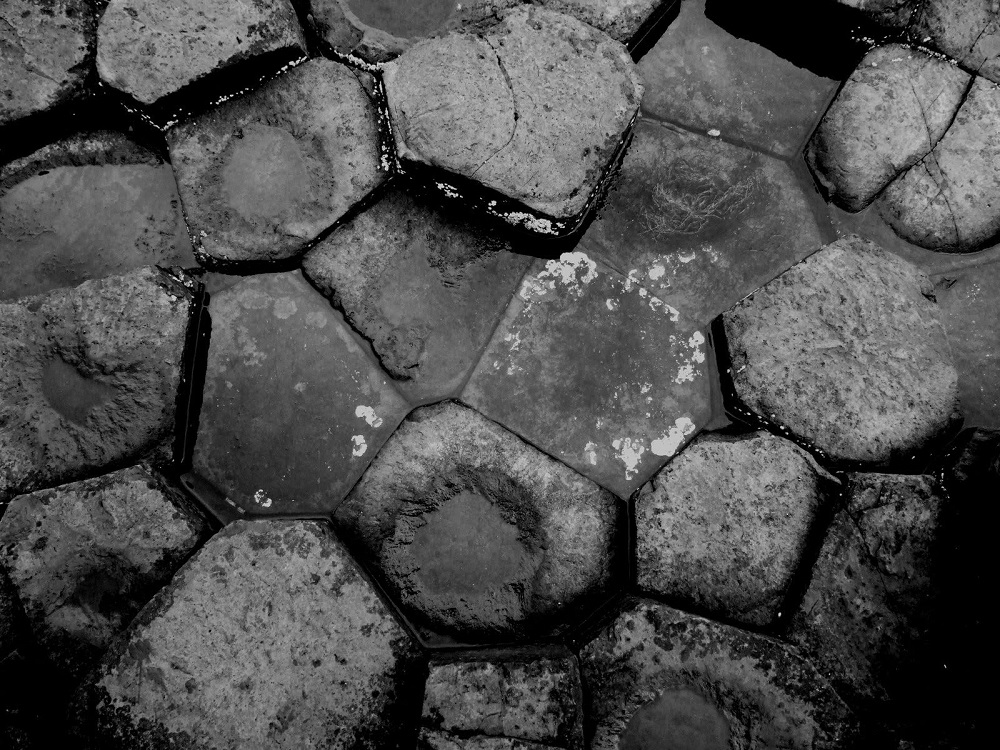 5. Titanic Belfast
I have not visited the Titanic Belfast myself, but I have heard many good things about it. It is the biggest Titanic museum in the world. You can discover the story of Titanic in the place where the ship was originally built.
The locals are very nice and friendly, but understanding their English is a bit challenging at times because of the local accent. At least I could make myself understood just fine, and before long some of the Belfast accent had rubbed off on me too!
Germany: Flensburg
Our teacher Jaana did part of her internship in Flensburg in late winter 2016. Flensburg is a harbor city in northern Germany, in the state of Schleswig-Holstein on the Danish border. Now Jaana wants to share her recommendations for Flensburg as a travel destination.
1. Wattenmeer
I truly recommend a day trip to Wattenmeer, a coastal wetland that streches from the coast of Denmark to the shores of the Netherlands. In Wattenmeer, low tide is so low that you can actually walk from one island to another. (There are ten small islands, called Hallig, and larger ones such as the holiday destination Sylt.) Be careful, though, as the rising tide can surprise you! Don't go out on your own – there are guided tours available. You can also take a Wattenmeer boat trip. We took a boat to Hallig Hooge and visited the flood museum. The houses on the Hallig isles are built on the highest hills because everything else is underwater when the tide is at its highest.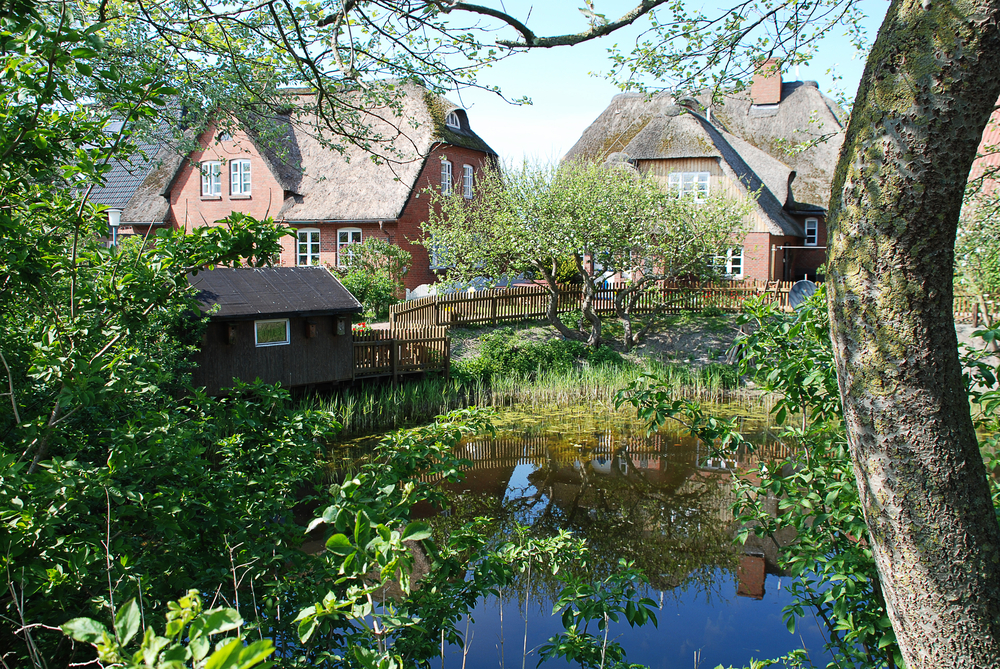 2. Glücksburg Castle

Glücksburg is Flensburg's neighbor. You can rent a bike in Flensburg and make a little cycling expedition of about 10 km to the castle. I recommend taking the seaside route. The scenery is so beautiful!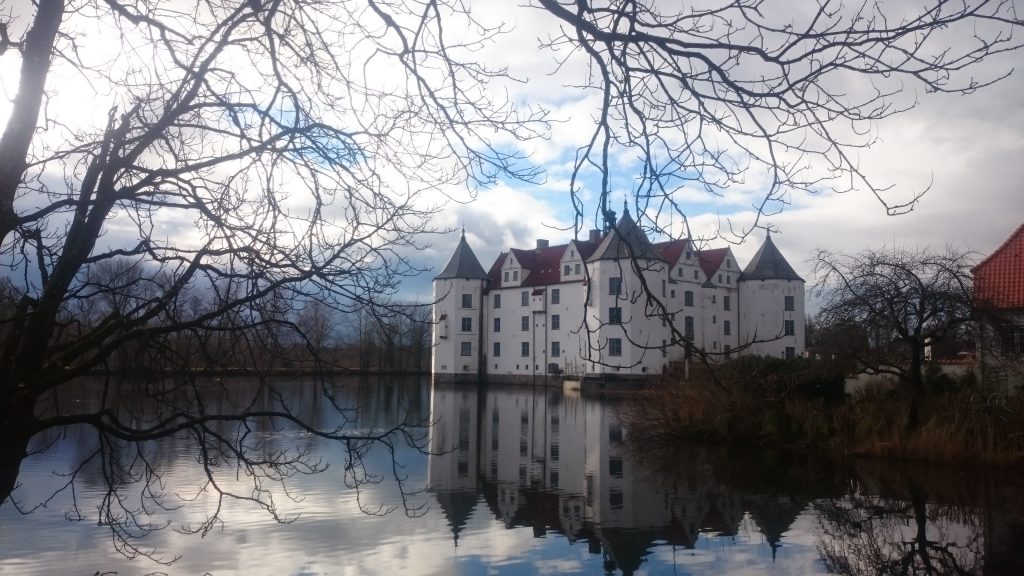 3. Rote Straße
A shopping street in the Flensburg town center, surrounded by lovely old houses, small quirky boutiques, cafes, restaurants and bars. Narrow alleys lead to picturesque courtyards. Don't miss out on the rum shop Braasch that sells the famous Braasch rum.
4. Flensburg brewery
Flensburger Bier is world-famous. You can book a tour of the brewery and even have a beer-tasting session.
5. Flensburg historical harbor
This beautiful location has a harbor museum where you can admire old boats.
The locals are friendly and welcoming. They also appreciate it when you speak German with them. I spoke only German during my time in Flensburg and the locals and I understood each other very well.
Jaana recommends: The terrain in Flensburg is pretty hilly, but apart from that, cycling is an easy way to get around. The hills on both sides of the Flensburg Firth have a beautiful view of the town. There are also many movie theaters, cafes, bars, restaurants, bowling alleys and other places to hang out in the evenings.
England: York
Heli from the WordDive team has been to York last in 2014. Here are her recommendations for a York trip:
York is not most people's first choice of places to visit in England, but maybe it should be – especially if you're into history, architecture and beautiful and surprising detail. Its layers of history can be seen, touched and walked on anywhere you go.
Top sights:
1. Old town, Roman walls, York Minster cathedral
These attractions have been around for centuries, some even closer to two thousand years, and should definitely be checked out.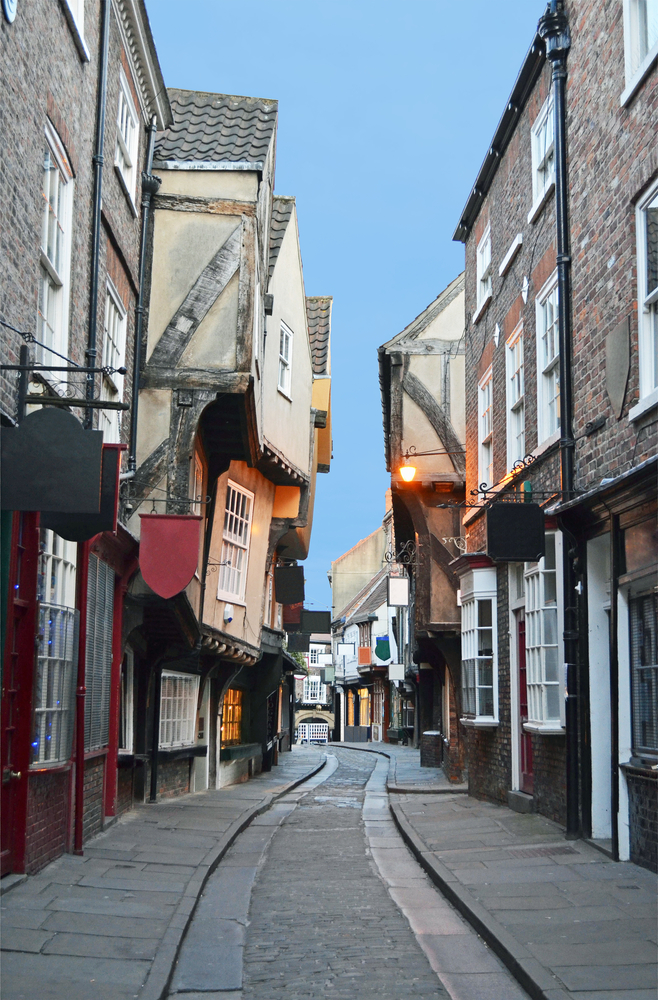 2. Jorvik Viking Centre
Here you can immerse yourself in York's Viking past. This Viking museum has something for young and old alike.
3. House of the Trembling Madness
If all the walking and admiring makes you thirsty, sit down for a beer at House of the Trembling Madness, a unique pub at 48 Stonegate. If tea is more your thing, Teddy Bear Tea Rooms (13 Stonegate) above a lovely teddy bear shop is a good option. Both the pub and the teahouse are located in medieval buildings that are sights to see in themselves!
4. Cat statues
Keep an eye out for York's cats – the statue variety, that is. York has a long tradition of decorating the city center with statues of cats in surprising places. How many can you spot?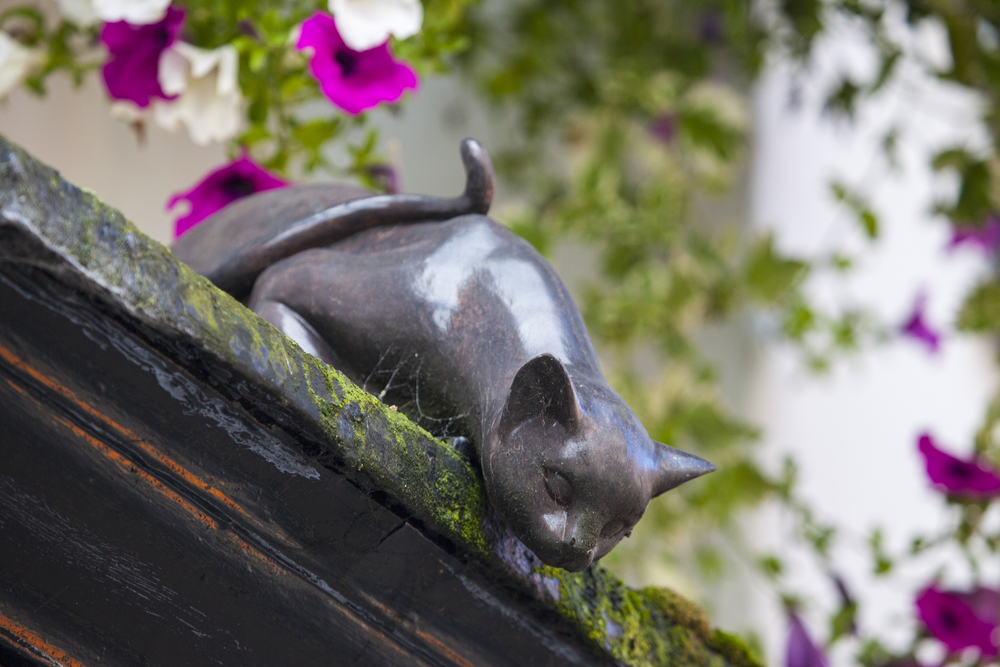 People in York are friendly and relaxed and seem to lack the metropolitan need to be in a constant hurry. Of course, Yorkshire dialect can be a bit tricky to understand at times, but it has some kind of a mysterious charm that makes the speaker sound approachable!
Share your own favorite travel destinations and hidden gems in the comments!
A mighty mix of language learning professionals, engineers, designers, user interface developers, gamers and psychologists.