Exciting news for all our mobile app users! Due to numerous requests from our customers, we have updated our mobile application. Now you can also study grammar courses on your mobile device.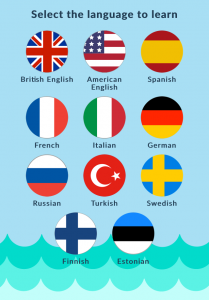 The new app version 2.5 features the following improvements:
Support for grammar courses
New language available: Turkish
Fresh and spacious design
Brighter colors and easier-to-read fonts
Grammar courses are already available in British English, American English, Spanish, German, Swedish, Finnish and new courses are developed continuously.
The improved app version 2.5 including support for grammar and Turkish is now available for download in the Apple App Store. Get your update and experience the difference yourself.
A mighty mix of language learning professionals, engineers, designers, user interface developers, gamers and psychologists.