When you're studying a foreign language on your computer or mobile device, you might notice that you need to use special characters that are not available on your regular keyboard. How to type accented letters? What about the German ß or the Spanish ñ?
We have now improved our grammar courses with a feature that allows you to type special characters directly in the exercise window. Just click the Special Characters menu and choose the letter you need – it's that easy!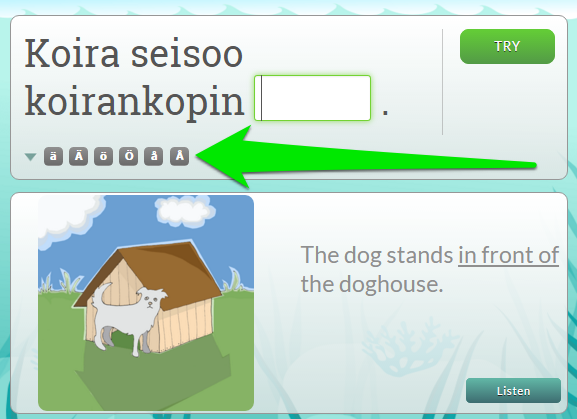 You can also configure your keyboard to use the language you're studying by changing your computer's or tablet's settings. Another option is to learn to type single characters by using different key combinations. If you're studying Russian, Japanese or Chinese, check out WordDive's language-specific quick guides for instructions for installing writing system support on your computer.
Dive into language!
A mighty mix of language learning professionals, engineers, designers, user interface developers, gamers and psychologists.