Wenn du eine Fremdsprache auf dem Computer oder einem Mobilgerät lernst, fällt dir vielleicht auf, dass du Sonderzeichen brauchst, die auf deinem normalen Keyboard nicht vorhanden sind. Wie tippt man solche Zeichen? Wie geht das spanische ñ zum Beispiel?
Wir haben unsere Grammatikkurse verbessert und eine Funktion eingebaut, die es dir ermöglicht, diese Sonderzeichen direkt über das Übungsfenster einzugeben. Klicke einfach auf das Sonderzeichen-Menü und wähle den Buchstaben aus, den du brauchst – so einfach ist das!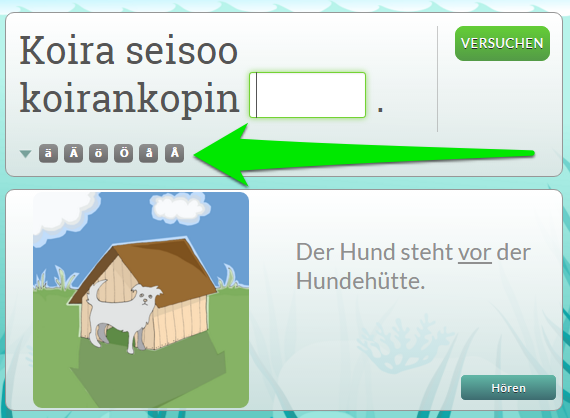 Du kannst auch deine Tastatur so einstellen, dass es die Sprache benutzt, die du gerade lernen möchtest, indem du die Tastatureinstellungen anpasst. Zusätzlich hast du die Option, einzelne Buchstaben mit unterschiedlichen Tastenkombinationen zu tippen. Wenn du Russisch, Japanisch oder Chinesisch lernst, lies dir die sprachspezifischen Kurzanleitungen von WordDive durch, denn dort bekommst du Anleitungen für die Installation dieser Schreibsysteme auf deinem Computer.
Erfolgreiches Lernen!
A mighty mix of language learning professionals, engineers, designers, user interface developers, gamers and psychologists.