WordDive has been designed to answer to different language learners' needs in different and changing life situations. From the feedback we receive, we're very happy to read that users with many and varied backgrounds and goals have found WordDive to be a great way to improve their language skills!
In this new article series, we interview users who want to share their WordDive experiences with all of you. The series begins with city council member and immigrant activist Mohammad Azizi, 29, from Turku, Finland. We talked with Mohammad about his remarkable WordDive learning results and the importance of language skills in general.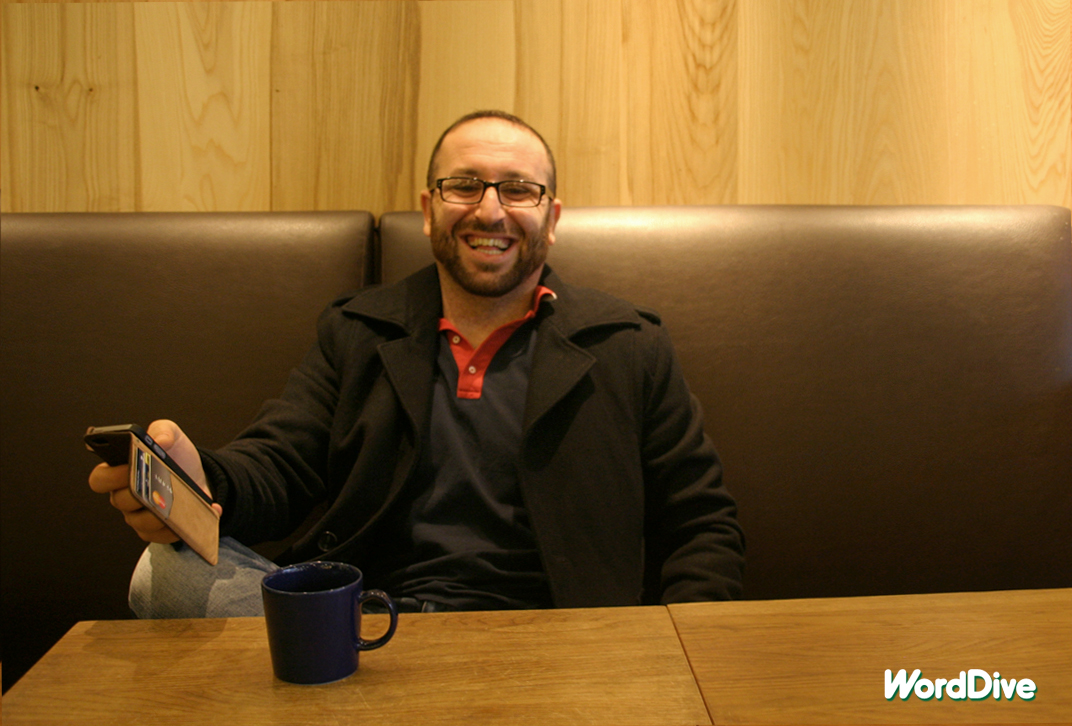 Tricky English
Mohammad came to Finland from Kurdistan with his family as an 11-year-old and quickly grasped the importance of speaking the local language.
"My contact with Finnish children came through football, but after the game I was alone because I had no words to express myself. I remember how I made a conscious decision to learn Finnish quickly."
Mohammad was a smart boy and had soon learned Finnish so well that he could interpret for his whole family in everyday situations. In his bilingual home municipality of Parainen he learned Swedish, and Arabian was taught in the weekly Quran classes. But what about other foreign languages?
"I put so much effort into learning the local languages that other language studies didn't go very well. High school English was especially difficult," Mohammad says.
Mohammad left school with weak English, which was an issue, among other things, in his work as an assistant journalist at the Finnish Broadcasting Company (YLE) . Embarrassed by his bad English, Mohammad wanted to learn the language properly, but where could he find the time for studying?

Four months – 1600 permanently learned things!
Last spring, Mohammad was travelling with an older Finnish friend.
"We were sitting there on a mountain peak and suddenly I realized my friend was chatting with our local host in English. He hadn't spoken very much English at all on our previous trip. Strange."
When Mohammad brought the matter up, his friend told him he had started studying English online with WordDive and that the program was very efficient and made learning easy. Mohammad kept that in mind.
"After a few months, I tried the free sample course and was convinced. This thing actually worked!"
Right from the start, Mohammad made sure he was exercising regularly and used WordDive for a minimum of 30 minutes a day, usually in three short sessions. Even so, he was surprised by how quickly he got results: 1600 permanently learned things in just four months! Now it's Mohammad's turn to answer questions about his rapidly improved language skills.
As a busy person, Mohammad mentions the advantages of mobile learning that WordDive brings:
"This works just like things should work these days – I can practice on my phone wherever and whenever I want. Besides, getting more points is fun and even addictive! Whenever I have a little break, I can get my phone out and open the program. Sometimes people ask me what game I'm playing. I tell them I'm not playing, I'm studying!"

Language skills are important for immigrants
Besides municipal politics, Mohammad is active in immigrants' social integration support projects. One of the central questions arising in that context is that of language skills: Without knowing Finnish, it's very difficult to integrate into Finnish society.
"This is an acknowledged fact, but sometimes it's difficult to learn a language on traditional language courses. A timid refugee woman coming from a war zone, dropped straight in the middle of a packed Finnish class, might not get much out of inessives, elatives and illatives. New approaches are needed, also in teaching languages to immigrants."
Mohammad speaks to recently arrived immigrants regularly and encourages them to put a real effort into their language studies.
"What I often tell them is that you can't enter a house without a key, and language is that key," Mohammad says and continues with a smile, "WordDive is a nice way to find the key!"
The WordDive team congratulates Mohammad on his great achievement and wishes him success in his future language studies. More motivating user experiences will follow every month, so stay tuned!
Happy language learning!
Mona
WordDive Team
A mighty mix of language learning professionals, engineers, designers, user interface developers, gamers and psychologists.