How to hold an effortless conversation in a foreign language
One of the greatest moments of your language studies is when you suddenly notice that you're able to use the new language in an actual conversation. However, speaking might seem hard, even when you have a good command of basic vocabulary and grammar.
What can you do if the conversation just doesn't seem to flow?
START TALKING AS SOON AS POSSIBLE
The best way to learn to talk is to talk, so from the very beginning of your studies, make sure to seize every possible opportunity to use the new language. You don't have to speak perfectly in order to be understood – you can get far just with basic vocabulary.
USE THE LANGUAGE IN A RELAXED WAY
Sometimes remembering the right word is simply impossible, but don't let that interrupt the conversation. Use other words to describe the thing, or ask the person you're having the conversation with to help you. People are normally happy to help!
BE BRAVE AND POSITIVE
When you're having a conversation in a foreign language, your attitude is everything. Forget self-criticism – nobody is expecting you to be perfect! Don't get stuck on your mistakes, but rather concentrate on what matters the most: communication.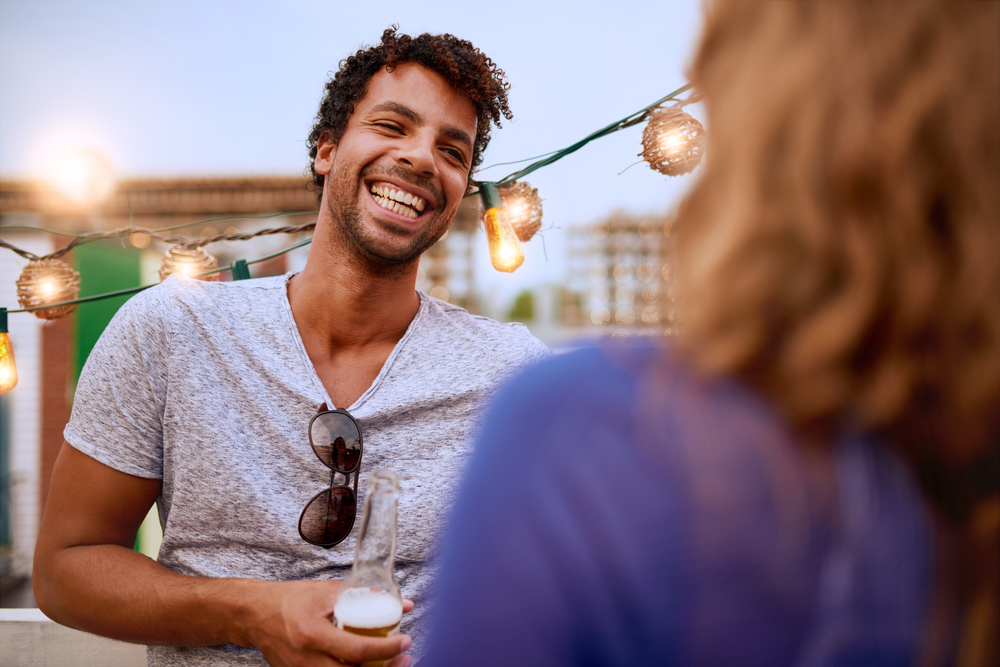 Use your body language and smile! You might be surprised by how the words flow out of your mouth.
ASK QUESTIONS AND LISTEN

Show enthusiasm and interest in the person you're talking with. Move the attention away from yourself and ask a lot of questions. If there's something you don't understand, ask the other person to repeat it or to talk more slowly.
WITH WORDDIVE, YOU'LL QUICKLY LEARN TO USE THE LANGUAGE
The WordDive Method is so effective because you'll learn to think in the new language right from the beginning. You can relax and concentrate on what you want to say and how.
When the right words come to you without hesitation, you'll be using the new language with confidence and fluency!
A mighty mix of language learning professionals, engineers, designers, user interface developers, gamers and psychologists.