WordDive's handy English and Spanish grammar pages have received fantastic feedback from users. Now we are proud to present WordDive's free-to-use Finnish grammar page.
You might have heard a few jokes about how complicated Finnish grammar is, but don't be scared by the several cases or different verb forms. WordDive has selected 10 important grammar topics for you and put together easy-to-understand Finnish grammar instructions. It's important to know some basic grammar rules when you start learning a new language, and these instructions give you insight into how the Finnish language works.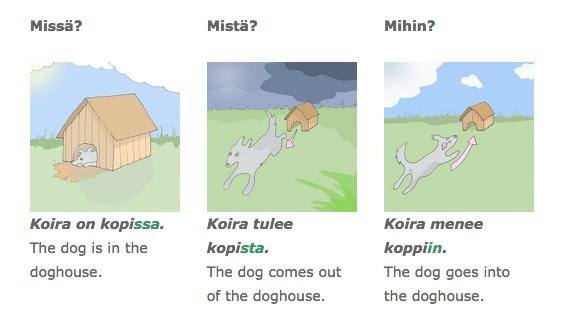 P.S. If you are eager to improve your Finnish skills significantly within a short time, come join WordDive's intensive Finnish summer course in Tampere, Finland.
A mighty mix of language learning professionals, engineers, designers, user interface developers, gamers and psychologists.