Möchtest du dieses Jahr etwas Neues und Besonderes machen? Wir haben eine Idee: wähle eine neue Fremdsprache und eine Kultur, die dich fasziniert. So bekommst du ein Hobby, das du genießen und gerne machen wirst.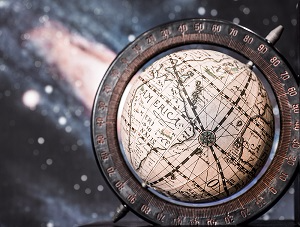 Was möchtest du in einem Jahr erreichen?
Mache dir einen Plan, was du im nächsten Jahr erreichen willst. Vielleicht genug lernen, um auf einer Urlaubsreise zurecht zu kommen? Mit circa 600 Wörtern kannst du bereits eine kleine Unterhaltung führen. Setze dir ein klares, realistisches Ziel, welches dir wichtig ist.
Ohne regelmäßige Übung ist es schwer, wirklich gut zu werden.
Mache dir Kalendernotizen dazu, wie oft und wann du lernen möchtest. Die Einträge sollten dir genauso wichtig sein, wie andere Hobbies, für die du bezahlst, und daher solltest du die geplanten Lerneinheiten nicht zu leichtfertig ausfallen lassen.
Umgib dich mit Sprache und habe keine Angst, deine Kenntnisse auszuprobieren.
Es wäre großartig, wenn du es schaffen könntest, deine Sprachkenntnisse in die Praxis umzusetzen. Wenn eine Reise nicht möglich ist, so kannst du vielleicht an einer Veranstaltung teilnehmen oder einem Klub beitreten, in welchem du deine Lieblingsfremdsprache hören und sprechen kannst.
A mighty mix of language learning professionals, engineers, designers, user interface developers, gamers and psychologists.