Da die erfolgreichsten Filme und TV-Serien meistens in den USA produziert werden, sind wir, deren Muttersprache nicht Englisch ist, meisten eher an amerikanische Ausdrücke und Redewendungen gewöhnt als an britische.
Das ist meiner Meinung nach schade, weil die Briten viele lustige Ausdrücke und Redewendungen verwenden. Sie würden deine Gespräche auf Englisch mit einer Ladung Humor würzen.
Aus diesem Grund haben wir im heutigen Blogartikel 15 grandiose britische Ausdrücke mit Beispielsätzen für dich zusammengestellt.
Es lohnt sich, diese Ausdrücke zumindest zu kennen. Wenn du im Englischen bereits über ein fortgeschrittenes Sprachniveau verfügst, kannst du sogar versuchen, sie in deine Gespräche einzubauen. Damit sorgt man als Nicht-Muttersprachler bei seinem Gegenüber mit Sicherheit für Verwunderung und Schmunzeln. Und es werden die Weichen gelegt für eine angenehme und entspannte Atmosphäre.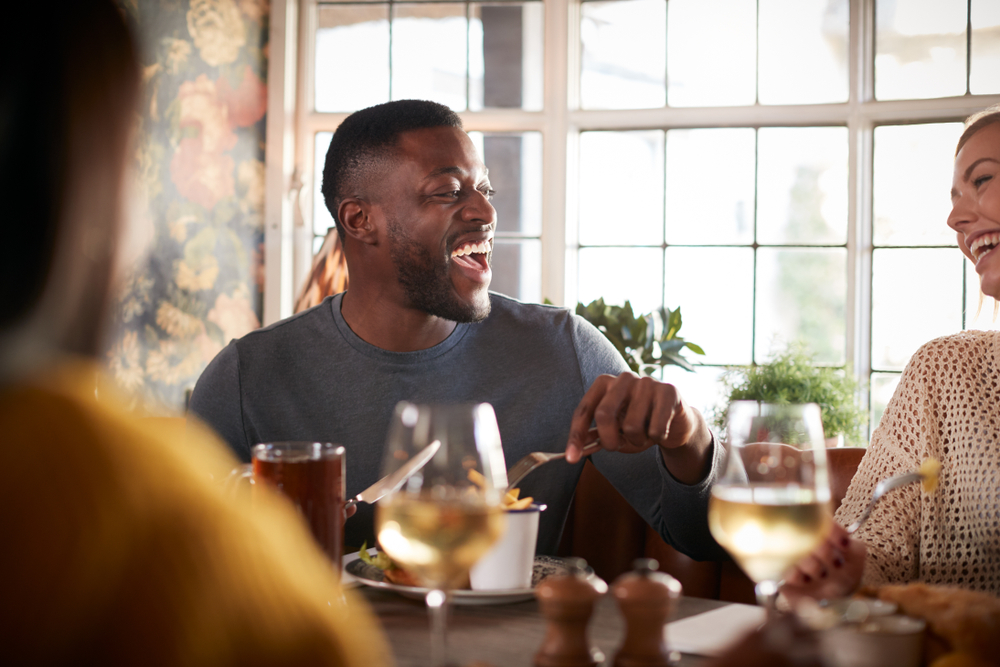 "full of beans"
= viel Energie und Enthusiasmus haben
I got a good night's sleep and woke up full of beans today.
"chuffed to bits"
= über etwas sehr begeistert oder erfreut sein
Ron was chuffed to bits when his team won.
"gobsmacked"
= sprachlos, geschockt, unglaublich überrascht
Georgia's colleagues were left gobsmacked by her speech.
"the bee's knees"
= herrlich, wundervoll
Our holiday to Sicily is going to be the bee's knees!
"Fancy a cuppa?"
= Möchtest du eine Tasse Tee?
Fancy a cuppa, sweetheart?
"Bob's your uncle"
= und fertig, und schon haben wir's
Just peel the potatoes, fry them in olive oil and Bob's your uncle!
"take a gander"
= einen Blick werfen
Could you take a gander at that link I sent you?
"a kerfuffle"
= Aufregung, Balgerei
There was a bit of a kerfuffle at the press event.
"tell porky pies"
= Lügen oder Quatsch erzählen
Stop telling me porky pies!
"That's rubbish!"
= Ich glaube dir nicht!
Don't believe him, that's rubbish!
"go to pot"
= zu nichts führen
My writing went to pot because the office was so noisy.
"Blimey!"
= Verdammt!
Blimey! You scared me.
"throw a wobbly"
= einen Wutanfall bekommen, hysterisch werden
Max threw a wobbly when he couldn't find his phone.
"a few sandwiches short of a picnic"
= jemand, der nicht besonders schlau ist
My neighbour is a few sandwiches short of a picnic.
"budge up"
= aufrücken, zusammenrücken (um jemandem Platz zu machen)
Budge up a bit!
A mighty mix of language learning professionals, engineers, designers, user interface developers, gamers and psychologists.