2016 will be an exciting year for all WordDive users! Check out the sneak peek: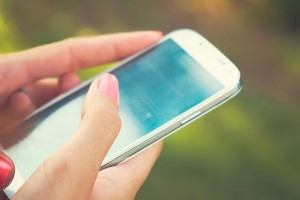 Android app
Perhaps one of the most anticipated piece of news is the release of the Android mobile application. Android is by far the most popular smartphone operating system. It is used by Samsung, LG, HTC and many other manufacturers. The Android device selection includes many affordable, but very nice phone models.
We have received lots of requests for an Android app, and we are now happy to announce that its development is underway and the estimated release time is March 2016.
New grammar courses
Of course, there will be a lot of new course material as well. At the moment we are preparing Swedish, Spanish and Russian grammar courses. All our eager Russian learners can soon start practicing pronouns, adjectives and prepositions. Swedish will also get a new pronoun course, and for Spanish we are preparing an introductory verb conjugation course.
Keep an eye out for information about other new courses this spring!
Courses automatically organized according to your goal
There are also many usability improvements on the way. The number of courses, especially in the comprehensive packages, is constantly increasing, so we are working on a solution that will organize the courses automatically according to your level and study goal: for example, travel, immigration or business.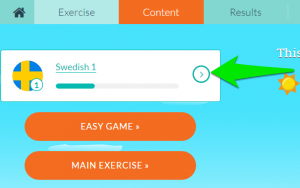 Have you noticed that you can already toggle between courses according to your level and interests? You can change the course on the Exercise page by clicking the little arrow next to the course name (see picture).
On the Content tab, you can also select which topics you want to study within a single course.
A mighty mix of language learning professionals, engineers, designers, user interface developers, gamers and psychologists.