We have published a new Finnish course: Finnish for Business. On this course, you will learn how to discuss issues related to work and commerce.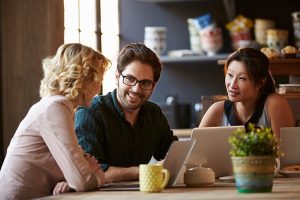 The course includes the following topics:
Marketing
Sales
Strategy
Logistics
Projects
Meetings
Organisation
HR
Do you do business with Finns? Or maybe you are living in Finland and looking for a job. Expand your business vocabulary, boost your confidence and get ready to use Finnish at work.
P.S. The new course is suitable for intermediate Finnish learners. The course is part of the Comprehensive Finnish course package and has been added for those who already have the course package.
A mighty mix of language learning professionals, engineers, designers, user interface developers, gamers and psychologists.