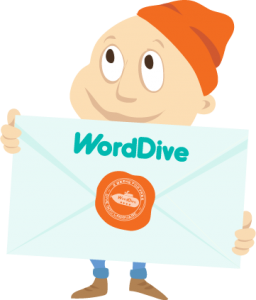 Wir freuen uns, dass dir das Lernen mit WordDive Spaß macht! Denkst du, deine Freunde würden auch gerne ihre Sprachkenntnisse verbessern? Lasse deine Freunde WordDive ausprobieren und du erhältst einen 2-Wochen-Gutschein.
Auf unserer neuen Empfehlungsseite kannst du deine Freunde einladen, WordDive auszuprobieren. Sobald dein Freund oder deine Freundin den kostenlosen Kurs aktiviert, erhältst du einen 2-Wochen-Lizenzschlüssel für ein Komplettpaket deiner Wahl.
Du kannst den Schlüssel verwenden, um deine aktuelle Kurszeit zu verlängern oder um eine neue Sprache auszuprobieren.
Klicke folgenden Button, um zu unserer Empfehlungsseite zu gelangen und mehr zu erfahren: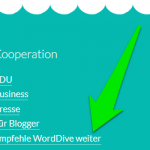 PS: Am Seitenende der WordDive-Webseite findest du einen Link zur Empfehlungsseite, nachdem du dich eingeloggt hast.
A mighty mix of language learning professionals, engineers, designers, user interface developers, gamers and psychologists.