Journalisten Anne Salomäki från Good News from Finland har testat WordDive och skrivit en artikel om sina försök att fräscha upp sina franska- och spanskakunskaper samt lära sig tyska. I artikeln pratar hon även med Timo-Pekka Leinonen, WordDives VD, om bakgrunden till språktjänsten, dess olika funktioner samt hur framtiden ser ut.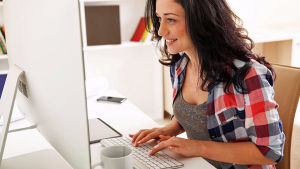 "Kan WordDive hjälpa mig med franskan? Det är oerhört lätt att börja använda tjänsten. När jag sitter där och klickar på bubblor och skriver ord märker jag att, efter att jag har sett foto, stavning och hört hur det uttalas, lätt kommer ihåg ordet nästa gång jag ser det."
Good News from Finland är en nyhetstjänst som levererar positiva företags-, affärs- och innovationsnyheter från Finland som kan vara av intresse för resten av världen.
A mighty mix of language learning professionals, engineers, designers, user interface developers, gamers and psychologists.