WordDives introduktionsguider till engelsk och spansk grammatik har fått fantastisk feedback från våra användare. Därför är vi nu stolta över att kunna presentera WordDives nya, kostnadsfria guide till finsk grammatik.
Du har kanske hört skämt om hur komplicerad finsk grammatik är, men låt dig inte skrämmas av alla verbformer. WordDive har valt ut tio viktiga regelområden och satt ihop en lättförståelig introduktion till det finska språket. När man försöker lära sig ett nytt språk är det bra att kunna några grundläggande grammatikregler redan från början, och det är precis vad denna introduktion lär ut.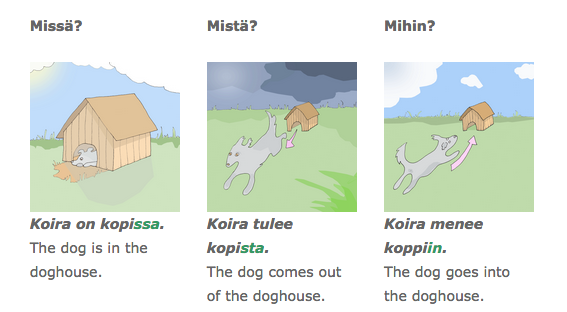 P.S. Om du vill förbättra dina kunskaper i finska på kort tid, varför inte anmäla dig till WordDives intensivkurs i finska som går av stapeln i Tammerfors nu i sommar?
A mighty mix of language learning professionals, engineers, designers, user interface developers, gamers and psychologists.