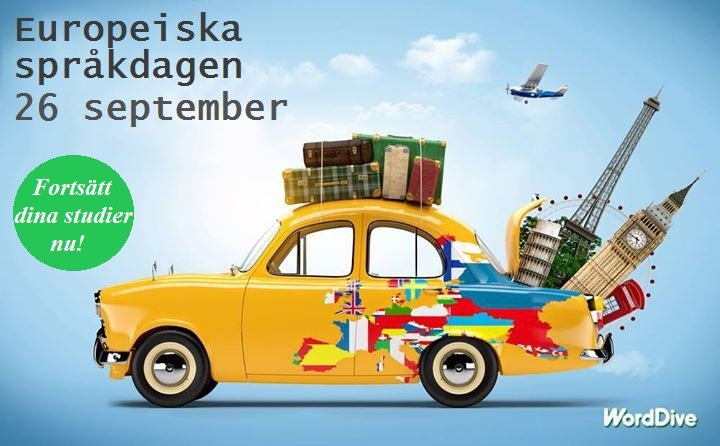 Lördag den 26 september är det den europeiska språkdagen. Syftet med dagen är att fira Europas språkliga mångfald och understryka betydelsen av goda språkkunskaper och ett livslångt lärande, samt att uppmuntra folk att lära sig nya språk.
Att lära sig ett nytt språk kan vara utmanande och kräver kontinuerlig övning. WordDive erbjuder ett brett utbud av kurser i varje språk.
Fira europeiska språkdagen genom att dyka ner i dina studier igen. Idag är en bra dag att vidareutveckla sina språkkunskaper!
A mighty mix of language learning professionals, engineers, designers, user interface developers, gamers and psychologists.