The new year always comes with promises, objectives and hopes. When a new year begins, it's a good time to stop and think about everything that took place in the last year.

What nice things can you remember from the exceptional year 2020? What would you like to achieve, do or experience this year?

We have gathered a bunch of inspirational quotes for the moment when a new page has been turned and everything feels possible again. With the attitude found in these quotes and sayings you can begin the new year gently but surely!

What the new year brings to you will depend a great deal on what you bring to the new year. – Vern McLellan
Ensi askel aina lyhempi, kymmenes jo varmempi. – Finnish saying
The first step the shortest, the tenth one already firm.
Haz el bien y no mires a quien. – Spanish saying
Do good, and do not look at whom.
Om jag har tusen idéer och bara en visar sig vara bra jag är nöjd. – Alfred Nobel
If I have a thousand ideas and only one turns out to be good, I am satisfied.
Wir denken selten an das, was wir haben, aber immer an das, was uns fehlt. – Arthur Schopenhauer
We rarely think of what we have but always what we lack.


The future belongs to those who believe in the beauty of their dreams. – Eleanor Roosevelt
Nunca serás capaz de cruzar el océano hasta que pierdas de vista la costa. – Spanish saying
You can never cross the ocean until you have the courage to lose sight of the shore.
Man muss das Unmögliche versuchen, um das Mögliche zu erreichen. – Hermann Hesse
You must try the impossible to achieve the possible.
Alku jos on hyvästi, niin loppu menee itsestään. – Finnish saying
It starts well, it ends well.
Det finns inget dåligt väder, bara dåliga kläder. – Swedish saying
There's no such thing as bad weather, only the wrong clothes. By adopting at least this attitude you'll be well prepared for the challenges of this year!


Psst! Did you not make a New Year's resolution? Start the new year with a new hobby – improving your language skills is the best decision you can make for the coming year. Our professionally designed courses allow for you to learn a language efficiently and whenever it suits you.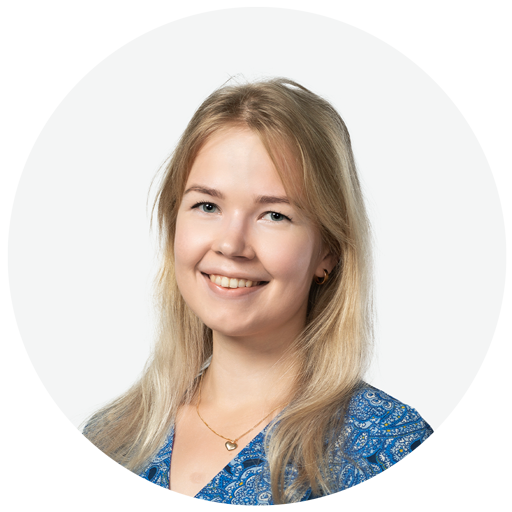 Communications Specialist
Language enthusiast who likes to list things and drink good coffee.