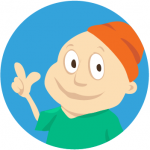 Are you already following WordDive on social media? If not, here are five good reasons to hop on board!
1. Keep yourself up-to-date
We are actively sharing news about WordDive on our social media channels. By following us, you will be the first to know of our new courses and the improvements and updates made to our service – without forgetting the great promotions!
2. Helpful tips for your studies
You can also get valuable tips for your language studies on our social channels. In addition to presenting newly published courses and features, we also regularly share interesting information on language learning and making the most of your studies with WordDive.
3. Ask, comment or praise – effortlessly!
Social media is a wonderful channel for communication! We'll gladly answer all your questions and doubts regarding WordDive, and we are truly thankful for any kind of feedback and suggestions. Don't hesitate to join the conversation!
4. Get inspired by other users' experiences
Our social media channels also allow you to read about other users' experiences with WordDive. Exploring other people's stories and comments gives you ideas and motivation for your own studies!
5. Get to know us
If you are interested in the story and team behind our awarded service, you can also get to know our company through our social media channels. In addition to news, we also publish information on open positions in our company.
Connect with WordDive's social media community now! Choose the channel you are interested in below, click the link and join us. Welcome!
  FACEBOOK
  TWITTER
  LINKEDIN
  YOUTUBE
A mighty mix of language learning professionals, engineers, designers, user interface developers, gamers and psychologists.