Tolle Neuigkeiten: wir haben die WordDive App für iOS aktualisiert und sie funktioniert jetzt ähnlich wie die Android App, die wir diesen Herbst veröffentlicht haben. Die App hat eine komplett neue Aufmachung. Die Nutzung ist einfach und angenehm!

Was hat sich verändert?
Ein neues, klares und nutzerfreundliches Design
Coole Animationen und neue Soundeffekte
Besseres Verfolgen deines Fortschritts zum Lernziel
Du kannst dein Lernziel jederzeit ändern und neue Kurse üben
Neue Funktionen werden in späteren Updates hinzukommen, also keine Sorge falls du das Gefühl hast, es fehlt noch etwas!
Lade die App herunter oder aktualisiere sie auf deinem iOS-Gerät:
DIE APP HERUNTERLADEN ODER AKTUALISIEREN
Ein paar Tipps zu Verwendung der App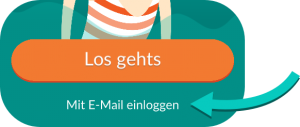 Falls du bereits ein WordDive-Nutzerkonto hast, logge dich direkt über den Startbildschirm ein.
Tippe auf das Bild im oberen Bereich des Bildschirms, wenn du:
dein Lernziel ändern möchtest.
die Sprache deiner Kurse ändern möchtest (falls du mehr als eine Sprache lernst)
Du kannst jetzt Lernzeit direkt über die App erwerben oder über die WordDive-Webseite und auf allen Geräten ohne Extrakosten üben.
A mighty mix of language learning professionals, engineers, designers, user interface developers, gamers and psychologists.