Anne Salomäki, eine finnische Journalistin (Good news from Finland, gute Neuigkeiten aus Finnland), hat zum ersten Mal WordDive ausprobiert. In ihrem kürzlich erschienenen Artikel beschreibt sie ihre Erfahrung damit, ihr Französisch und ihr Spanisch aufzupolieren und mit WordDive Deutsch zu lernen. Sie sprach auch mit dem Manager von WordDive Timo-Pekka Leinonen, über die Geschichte hinter dem Programm WordDive, über die verschiedenen Funktionen des Service und über WordDives Zukunftspläne.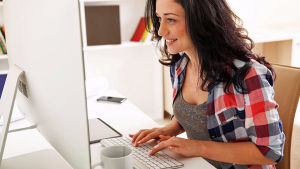 "Kann mir WordDive meine verloren geglaubten Französischkenntnisse zurückbringen? Mit dem Programm anzufangen ist ganz einfach. Man klickt auf die Blasen und schreibt Wörter, und nachdem ich das Bild für den Begriff gesehen habe, die Schreibweise gelesen und die Aussprache gehört habe, kann ich mich an diesen Begriff beim nächsten Mal problemlos erinnern."
Good News from Finland ist ein finnisches Nachrichtenmagazin, das sich mit positiven und weltweit interessanten Unternehmens- und Wirtschaftsnachrichten im Hinblick auf Innovation befasst. 
A mighty mix of language learning professionals, engineers, designers, user interface developers, gamers and psychologists.