Samu Haber, sångare och frontfigur i det finska pop-rockbandet Sunrise Avenue, har gått samman med WordDive för att hjälpa tyska gymnasieelever lyckas på slutprovet i engelska.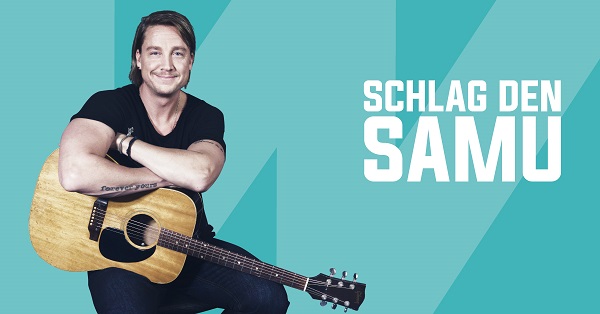 WordDive ger de tyska eleverna chansen att utmana Samu, som redan har slutfört hela WordDives ABI-kurs i engelska på egen hand, och försöka genomföra kursen snabbare än den kände sångaren. Samu är van vid att prata engelska då språket är vanligt förekommande inom musikbranschen.
"Jag är glad över att få vara med och lansera en bra produkt vars ultimata mål är att få folk att förstå varandra bättre. I mitt eget arbete får jag erfara gång på gång hur viktigt det är att kunna flera språk. Jag hoppas att jag kan uppmuntra så många elever som möjligt att sträva mot bättre betyg!" förklarar Samu.
Visste du att Sunrise Avenue är superpopulära i Tyskland? Bandet har sålt platina och deras låtar spelas konstant på tysk radio. Dessutom har Samu Haber agerat domare i det populära realityprogrammet "The Voice of Germany" två säsonger i rad.
I december 2015 meddelades att WordDives ABI-kurs i engelska för tyska gymnasieelever var en av de nominerade till 2016 års Edison Awards. The Edison Awards är ett prestigefyllt pris som hedrar förstklassiga innovationer inom produktutveckling och människocentrerad design.
A mighty mix of language learning professionals, engineers, designers, user interface developers, gamers and psychologists.