What do you think of when you hear the words "English tea party"?
Victorian ladies, priceless heirloom porcelain, a stately home and rigid etiquette?
Maybe this was the case in the 19th century, but this originally aristocratic custom has come a long way since then. These days, hotels and tea rooms serve afternoon tea, and hosting a tea party for friends is a little bit of accessible luxury and enjoyment.
For those who would like to host their own tea party, here are a few tips for doing it in style.
Set the table…
Serving tea from mugs is better than no tea at all, but for a proper English afternoon tea, cups and saucers are a must. If you have a set of nice cups that never gets used, this is the perfect time to dust it off. However, the cups don't need to be expensive. Charity shops and flea markets are full of beautiful and affordable cups. If they don't all match, it just adds character!
A tiered cake stand is the ideal way to display your sandwiches and sweet treats, but if you don't have one, plates will work nicely. Finish off the table setting by folding some pretty paper napkins.
…and set the mood
A party feels more like a party when you're wearing something a notch above everyday home wear, but you don't need to look like you're starring in Downton Abbey. Smart casual works well as dress code. Keep conversation friendly and avoid controversial topics – yelling about politics doesn't go well with tea.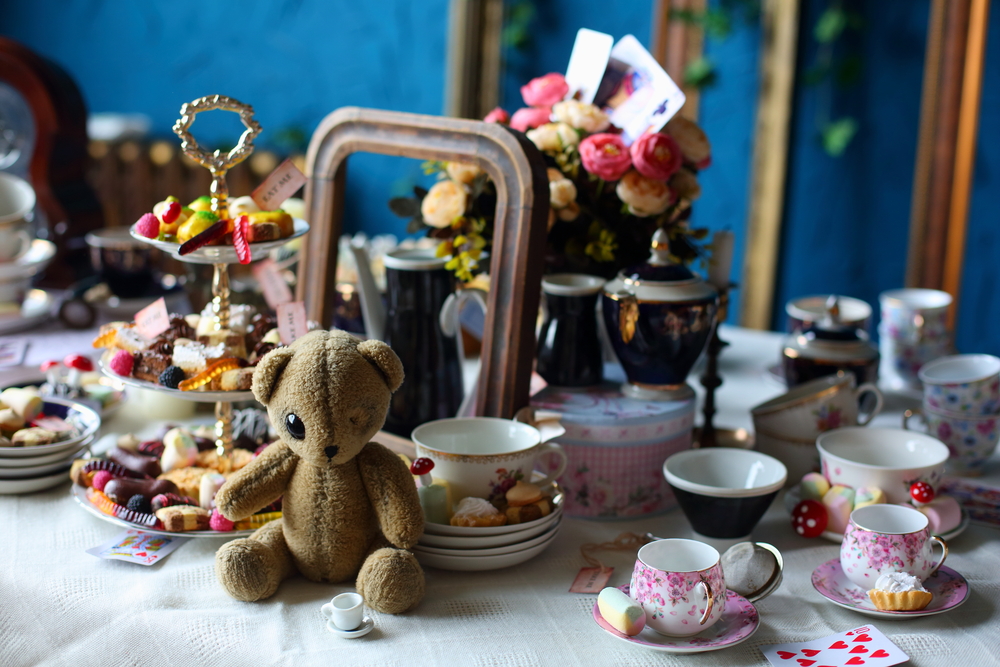 The all-important tea
Black tea is the heart and soul of a tea party. It may surprise you that this doesn't need to be some rare, exclusive and expensive blend: Earl Grey or English Breakfast is perfect. Of course, you can also serve other varieties of tea if you have them. Don't forget that some people prefer their tea with milk, sugar or both. A slice of lemon in the cup adds a special touch.
Savoury and sweet treats
A tea party starts with sandwiches and ends in something sweet (except for scones fresh from the oven, which are so good they deserve to be eaten first). The sandwiches should be small and easy to eat – think finger food rather than meal-sized baguettes. Keep the fillings simple; cucumber is a classic, but you can also experiment with something more savoury. For the perfect sandwich aesthetic, use two slices of white bread with the crust cut off (if you're concerned about wasting food, you can secretly eat the cut-offs before the party!) and cut the finished sandwiches diagonally into two smaller triangles.
Scones are an afternoon tea favourite, and for good reason. They are easy to bake (look up "scone recipes" online) and tasty with jam and clotted cream. If clotted cream is not available where you live, thick whipped cream works nicely.
For the rest of the sweet treats, the sky (or more realistically, the size of your cake stand) is the limit! Biscuits, cupcakes, brownies, profiteroles… whatever you like. Cut bigger cakes or pies into small portions to make it easier for your guests to sample a variety of things.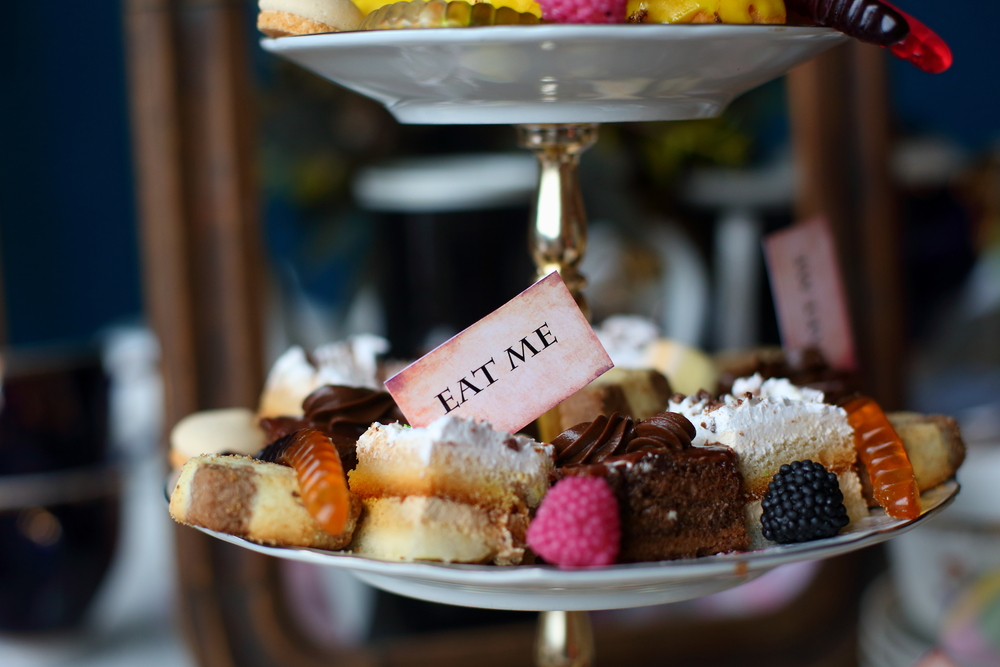 By the way, have you noticed our new British English food-themed courses? There are several on different skill levels: I'm Hungry, Dinnertime, Smells Good… and Delicious Delights.
Enjoy your afternoon tea!
A mighty mix of language learning professionals, engineers, designers, user interface developers, gamers and psychologists.