We all study languages for different reasons: some as a fun hobby, some for an upcoming trip, and others are going to be working abroad and want to become fluent as quickly as possible. No matter what you want to achieve with your language studies, it's important to set yourself a goal, especially when you're studying independently.

WordDive offers you an efficient tool that will not only help you to set long and short term goals, but also motivate you to reach them. You decide how much time you want to spend, and the simple, easy function will tell you how close you are to your next goal.
How does the tool work?
When you begin to study a new language, WordDive will spend a little while getting to know your unique level and learning speed. When you learn your first words permanently – which normally happens after a few days' studying – you can set your weekly goals by clicking the Adjust link in the Overall Progress counter on the Exercise page.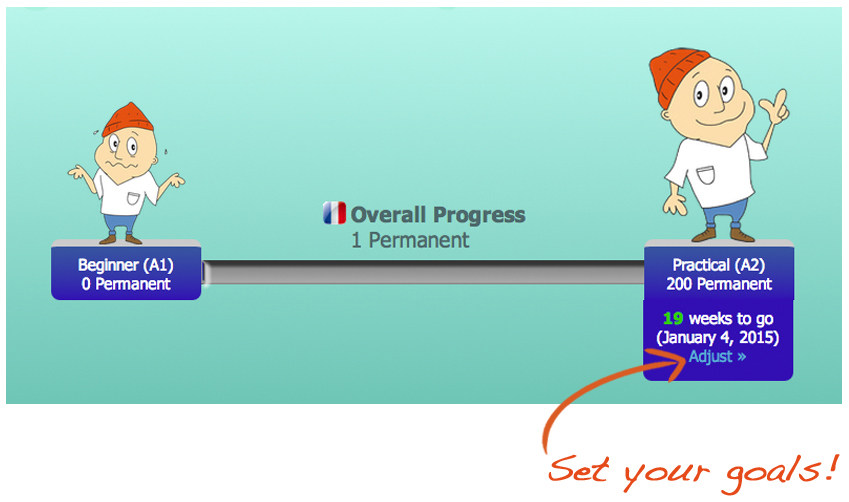 Next you get to select the studying pace that's best for you. Think of how much time per day you want to use for studying and how many days per week you can do it. Aim for a target that's challenging enough but not too hard to reach. WordDive knows your personal level already, and will now give you an estimate of how many weeks it will take you to reach your goal.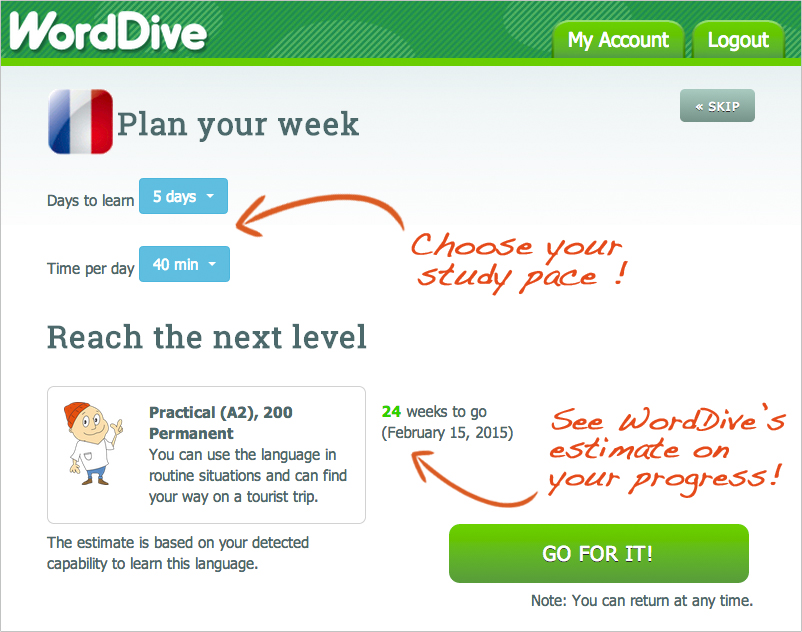 You can follow your progress on your personal Exercise page. Remember that you can go back to change your pace at any time: if you're progressing swiftly and want to reach your next goal faster, increase speed!

Start using this simple tool now and see how target setting and following your own progress motivate you to reach even better results!
Dive into languages!
WordDive team
A mighty mix of language learning professionals, engineers, designers, user interface developers, gamers and psychologists.