WordDive is being constantly developed to better meet our users' needs. Grateful for all ideas, suggestions and course wishes we have received, we have put together the following brief review on the user feedback based improvements we have made so far this year.
New features – more effective learning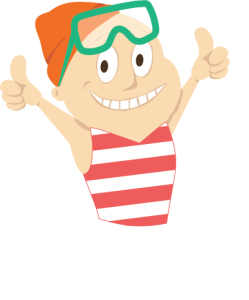 One of the most long-awaited new releases is without a doubt the WordDive mobile application for Android. The beta version is already published, and based on all the helpful the feedback we received from the test users, we are now finishing up the final details. We are almost there!
We have also realized a series of requested improvements on the usability of our service. If you have doubts on how WordDive works, you can now get help and tips directly on your Exercise page. In addition, the new feature added to the grammar courses allows you to use special characters effortlessly.
Many users have asked for possibilities to revise once finished courses. That is why we made repeating a single course simpler and added a new feature which allows you to start the whole language from the beginning.
According to user feedback, it has not always been easy to perceive the courses' difficulty level and recommended order of study. Hence, we created a handy Set your goal feature for all the Comprehensive package users that helps to find just the right courses for the personal study goal the user has chosen.
Plenty of new courses!
Of course, we consider our users' wishes also when broadening our course selection. This year, we have so far published a number of new grammar courses, as these are constantly requested by our users.
Earlier this spring we released two basic Swedish grammar courses, and courses that focus on verb conjugation in present tense both in Spanish and Italian. Two new grammar courses were also added to the Comprehensive Russian course package. A nice, much-requested novelty is also a whole new way to study grammar: you can now learn English grammar with text-based multiple choice exercises.
In addition to new courses, we updated the free Finnish for Immigrants course package to better meet the concrete needs of newcomers. We also released a mobile application designed especially for this course package!
Lastly, it is worth mentioning that our highly popular matriculation exam prep courses are being constantly updated and developed further. The courses have received lots of positive feedback: already 98% of course participants recommend them to their younger fellow students. Great!
You can send us your own wishes and suggestions on our contact page. We want to thank all our users – together we make WordDive even better!
A mighty mix of language learning professionals, engineers, designers, user interface developers, gamers and psychologists.