Last autumn, WordDive donated a free of charge Finnish course package to asylum seekers. We are sincerely happy about the feedback the package has received, and have now developed the package further to better meet the actual needs of the newcomers.
The upgraded Finnish for Immigrants course package focuses even more intently on the most relevant vocabulary and phrases needed in normal everyday situations. The students will be able to make use of what they learn from the very beginning, which will motivate them to carry on with their language studies.
The package now consists of two courses. Verb Conjugation in the Present Tense concentrates on learning to conjugate common verbs in the present tense. Everyday Words and Phrases is based on WordDive's elementary-level Finnish courses, but completely new content has also been added to create an effective and diverse introduction to Finnish language basics. The course includes the following topics: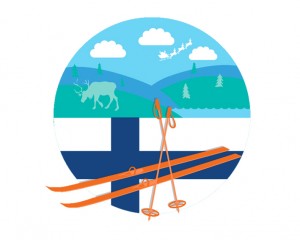 1. Important Words and Phrases
2. Home, School and Work
3. Family
4. At the Doctor's
5. Time
6. Weather
7. Colours and Clothes
8. Doing Things
9. At the Supermarket
10. On the Move
The content of the course follows the language training plan established in the Finnish Red Cross's SKYOPE project: the topics 1–5 correspond to the Startti 1 course and the topics 6–10 to the Startti 2 course. This makes WordDive even more useful as a supplement to the language instruction that asylum seekers receive at the reception centers.
It takes about 10–40 hours to complete the course package. Translations are available in several languages, e.g. English, Chinese and Russian. The package can be used freely for three months, and its activation does not require credit cards or any other type of commitment.
You can get the package free of charge by registering at www.worddive.com/abc.
New mobile app makes studying easy!
As many use WordDive on their smartphones, we have also improved the course package's usability by publishing a mobile application designed especially for this purpose. The free application is easier to use than the basic WordDive mobile app, allowing everyone to study successfully regardless of their technical skill level. For example, the registration process has been made as simple as possible and button texts have been replaced by images.
For now, the app is only available as beta version for Android devices. It can be downloaded on our website when activating the course package. In the future, the app will also be available on Google Play.
A mighty mix of language learning professionals, engineers, designers, user interface developers, gamers and psychologists.