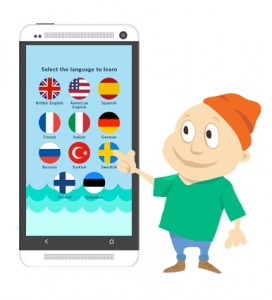 Great news: the long-awaited WordDive application for Android is almost ready! A public test version is now available for all our users, and based on the feedback we've received, we'll still give it a final touch-up before the official launch.
So if you want to use the WordDive app, download the test version on your Android phone and give it a try! The app includes the following features among others:
A clean and stylish layout that makes it easy to use.
Three different exercise modes: easy, medium and main exercise.
You can track your progress and collect rewards in real time.
Your progress is saved automatically: log in and pick up from where you left off – regardless of which device you are using.
Don't forget to give us feedback after you have tried the app! Does it work like it's supposed to? What could be done even better? We want to offer our Android users an application that is as flawless and polished as possible, and we are truly grateful for all your comments. You can give feedback easily and directly through the app: just open the menu bar and select Send Feedback.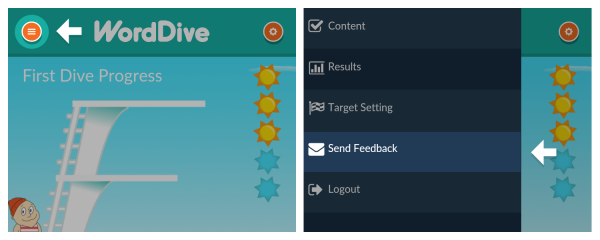 As we are talking about a test version, you still can't purchase courses or get the app in Google Play Store. Otherwise the app is already fully functional, and you can download it on your Android phone by clicking the link below:
DOWNLOAD THE APP ON YOUR ANDROID PHONE
We want to thank all our Android users for your patience – we're almost at the finish line now!
A mighty mix of language learning professionals, engineers, designers, user interface developers, gamers and psychologists.