"WordDive-metodens fokus på hör- och skrivförståelse hjälper eleven att förstå relationen mellan fonem och grafem", skriver lingvisten Maiju Mäkelä i sin uppsats för Institutionen för språk på Jyväskyläs universitet. 75 % av deltagarna i Mäkeläs undersökning rapporterade att deras talspråk har förbättrats med WordDive.
Maiju Mäkeläs forskning fokuserar på hur elever upplever studier i finska och hur användningen av WordDive påverkar dessa. Enligt Mäkeläs uppsats är det möjligt att applicera ordförrådet man bygger upp under WordDive-studierna på verkliga livet.
Eleverna i Mäkeläs uppsats rapporterade vidare att WordDives bilder hjälper dem att förstå studieobjekten bättre.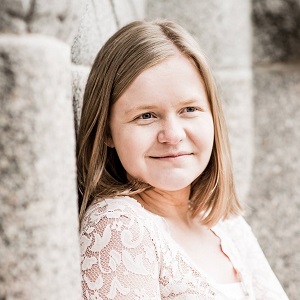 Enligt Mäkelä är även nybörjare intresserade av att lära sig fraser och idiomatiska uttryck. Hon anser att WordDives exempelmeningar bidrar både till elevernas ordförråd och deras förståelse för grammatiska konstruktioner såsom böjningar. Mäkelä pekar dock ut att inlärningsprocessen skulle effektiviseras ytterligare om grammatiken kunde studeras separat.
För att tillgodose detta behov har WordDive publicerat praktiska grammatiksidor och lagt till nya grammatikkurser i kurslistan. Det heltäckande kurspaketet i finska inkluderar till exempel tre grammatikkurser: "Böjning av verb i presens", "Tre finska kasus" och "Preteritum".
A mighty mix of language learning professionals, engineers, designers, user interface developers, gamers and psychologists.