Att lära sig ett nytt språk har flera tydliga fördelar – det blir lättare att resa, surfa på internet och hitta ett bra jobb. Men visste du att språkinlärning även gör dig intelligentare och förbättrar minne och koncentration?
Generellt sett ökar fördelarna ju tidigare du börjar studera språk, men även vuxna kan dra nytta av att lära sig ett nytt språk.
Så här förändras din hjärna när du lär dig ett nytt språk, oavsett ålder: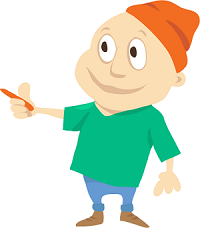 Människor som talar två eller flera språk visar över lag bättre kognitiva förmågor.
Flerspråkiga personer presterar till exempel bättre än enspråkiga på prov som mäter allmän intelligens och problemlösningsförmågor.
Studier har även visat att språkinlärning faktiskt ökar hjärnans storlek och nätverksarkitektur. Precis som fysisk träning stärker dina muskler blir din hjärna starkare och smidigare ju mer du använder den.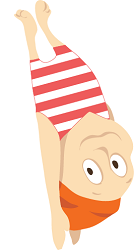 Språkkunskaper saktar ner hjärnans åldrande. Forskare har framställt hypotesen att personer som läser språk kan skjuta upp sjukdomar som Alzheimers och demens i flera år.
Flerspråkiga personer är även mer lyhörda och bättre på att fokusera på viktig information och stänga ute störningsmoment.
Det här är toppennyheter för oss som har möjlighet att studera språk på ett roligt och givande sätt!
A mighty mix of language learning professionals, engineers, designers, user interface developers, gamers and psychologists.