Språkkurser börjar ofta med att lära ut verb och hur man böjer dem. Till alla er som sitter hemma och övar och sliter med de finska verben: oroa er inte, WordDives nya finska grammatikkurs är här för att hjälpa.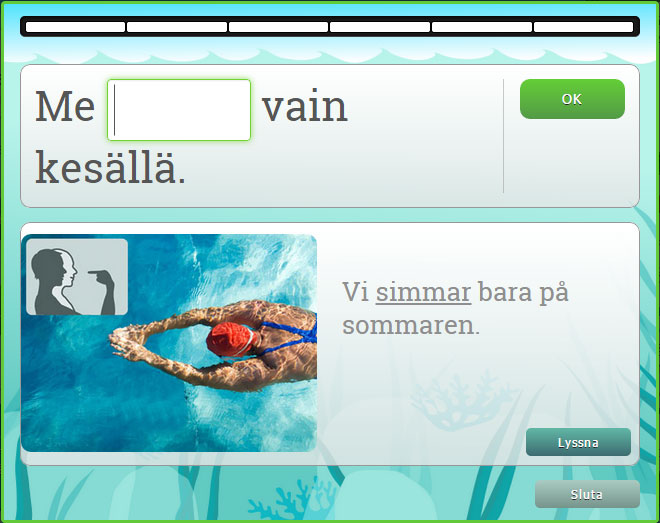 I kursen Böjning av verb i presens får du öva verbböjning genom att sätta in rätt verb i meningar. Alla verb är skrivna i presens.
Du får också göra dig bekant med stadieväxling, dvs. hur konsonanter i verb växlar vid verbböjning. Jagformen av hyppiä (att hoppa) är till exempel hypin, medan jagformen av kuunnella (att lyssna) är kuuntelen. Kursen omfattar alla sex finska verbtyper.
Kursen ingår i det heltäckande finska kurspaketet. Om du redan har köpt paketet finns kursen redan tillgänglig i kurslistan.
A mighty mix of language learning professionals, engineers, designers, user interface developers, gamers and psychologists.