Med tanke på den fina återkoppling vi har fått på vår finska grammatiksida är det nu vårt stora nöje att få presentera WordDives nya finska verbkurs "Preteritum". Denna ingår i det heltäckande kurspaketet i finska.
Oavsett hur många finska verb man kan är det omöjligt att använda dem i en konversation om man inte vet hur de böjs. Finska verb får olika ändelser beroende på vem det är som utför handlingen och när handlingen utförs.
WordDive har valt ut de viktigaste verben från de sex olika verbgrupperna och satt ihop två kurser om hur man böjer finska verb – en kurs i presens och en i dåtid. Dessa inkluderar både positiva och negativa böjningar av verben. Detta är viktig kunskap att ta till sig om man vill kunna använda och förstå finskan i vardagslivet.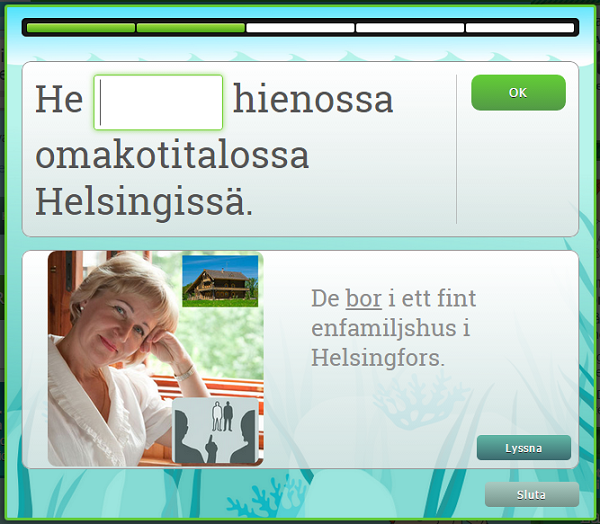 PS. Om du redan har köpt WordDives heltäckande kurspaket i finska kommer dessa två kurser att dyka upp automatiskt i din lista.
A mighty mix of language learning professionals, engineers, designers, user interface developers, gamers and psychologists.