Samu Haber, singer and frontman of the Finnish pop-rock band Sunrise Avenue, has teamed up with WordDive in order to help German high school students succeed in their English final exams.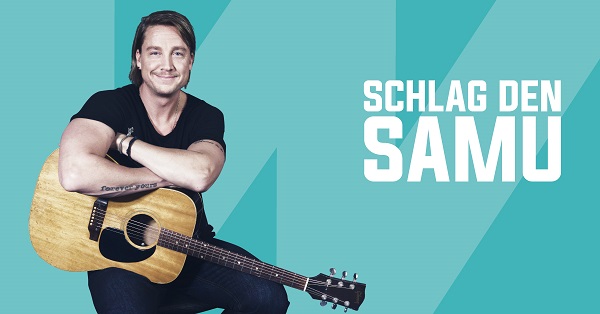 Samu tested and completed the English prep course himself, and now German students have a chance to challenge him and try to complete the courses faster than the famous singer who uses English every day in his work.
"I am pleased to be involved in launching a great product with the ultimate aim of getting people to understand each other better. In my own work, I have experienced again and again how important it is to master several languages. I hope I can encourage as many students as possible to strive for better grades!" Samu Haber says.
Did you know that Sunrise Avenue is extremely successful in Germany with platinum sales and huge radio hits? Samu Haber has also served as the judge of the popular reality talent show The Voice of Germany for the last two seasons.
In December 2015, the English prep course for German high school seniors was accepted as a nominee for the Edison Awards 2016. The Edison Award is among the most prestigious accolades honoring excellence in new product development, human-centered design and innovation.
A mighty mix of language learning professionals, engineers, designers, user interface developers, gamers and psychologists.