Following requests from our users, we have made it possible to reset course results on WordDive. Now, if you wish to brush up your language skills by reviewing the vocabulary on selected topics, it is easy to do so.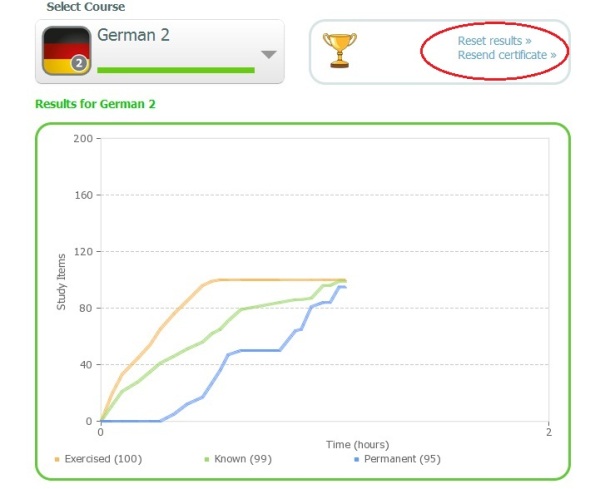 To reset the course results, log in to WordDive, go to the Results page and select the course you've completed and would like to repeat. After that click the "Reset results" link and confirm. Please note that this operation cannot be undone.
After you've reset the course results, you can re-take the course.
Click the link, and we'll take you to the Results page.
Happy language learning!
WordDive team
A mighty mix of language learning professionals, engineers, designers, user interface developers, gamers and psychologists.