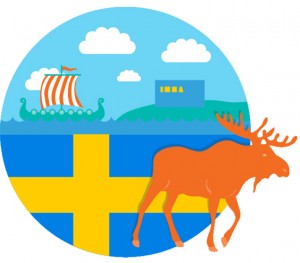 Swedish is an important language for working and studying in the Nordic countries. We are happy to tell you that we have expanded our selection with two advanced-level Swedish courses. With the new Swedish for Business and Swedish Noun Declensions courses, you can now reach your language goals even more efficiently!
The new courses are available as part of the Comprehensive Swedish course package and cover the following topics:
Swedish for Business
Fluent Swedish is an asset for anyone involved in the Nordic business world. The course is customized for users who already know basic Swedish but who wish to enhance their Swedish skills especially for business. The course focuses on the following fields:
General Business Vocabulary
Working Life
Trade
Finances and Calculations
Swedish Noun Declensions
The Swedish nouns have two grammatical genders (en/ett), and the nouns are divided into five different noun classes. Learning the noun classes is necessary in order to be able to use the right article and to inflect the words correctly. This is normally a task that requires quite a lot of practice, but luckily WordDive makes it enjoyable and effective for you! The course is suitable for beginners as well as more advanced Swedish learners.
Remember that you can also learn noun classes in WordDive's other Swedish courses while you're exercising. To learn more about the five noun classes, check WordDive's Swedish Grammar Guide.
According to the feedback received from our users, WordDive's Swedish courses have helped many to reach outstanding results, as this engineering student's story shows. Finnish students who are preparing for their matriculation exams have also been highly satisfied: 97% of those who took WordDive's Swedish course for Finnish matriculation exam last year would recommend it for those taking the exam now. So don't hesitate to try WordDive's Swedish courses yourself – they are well worth the effort!
A mighty mix of language learning professionals, engineers, designers, user interface developers, gamers and psychologists.