WordDive has launched a new Get Started with Finnish course package completely free of charge. The package includes two elementary level courses (Finnish 1 and Finnish 2) as well as an introduction to verb conjugation in present tense. You will learn useful words and common phrases concerning family, home, shopping, public transport, food and time.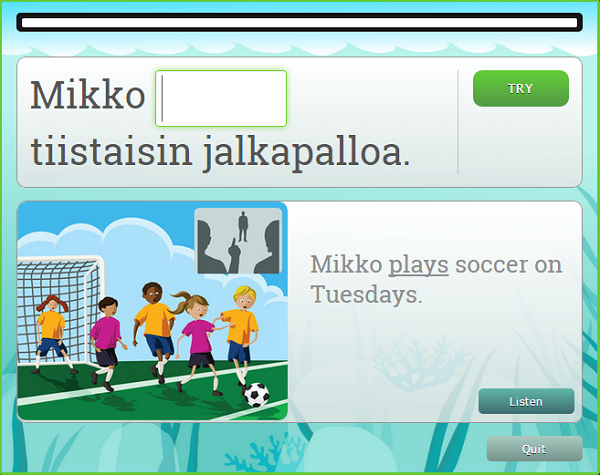 Starting is easy and takes only a few minutes. These courses focus on the most essential vocabulary and expressions that you will encounter in everyday life. Before you even notice, you will have learned hundreds of words and expressions that you can start to use when communicating with Finns in daily situations.
It takes on average about 15 hours to complete the course package. Naturally there are individual differences in study time due to different starting levels and learning paces. But no worry, WordDive tailors the learning individually for you to match your personal learning pace.
P.S. Register now to the next intensive Finnish course that will be held in November – January in Tampere. The course prepares for the YKI test but you can participate even if you won't take part in the test. Limited seats, so act fast!
A mighty mix of language learning professionals, engineers, designers, user interface developers, gamers and psychologists.