Are you already dreaming about your summer holidays? Now is the time to brush up your language skills for a stay abroad.
Start WordDive's Comprehensive British English course package and set your goal to Travel in order to study important courses related to holidays and travelling.
Asking for directions, ordering food at the restaurant or renting a car – all these things are easy when you know the correct expressions! With Travel as a study goal in your Comprehensive course package, you will learn all these important topics and be able to communicate with locals.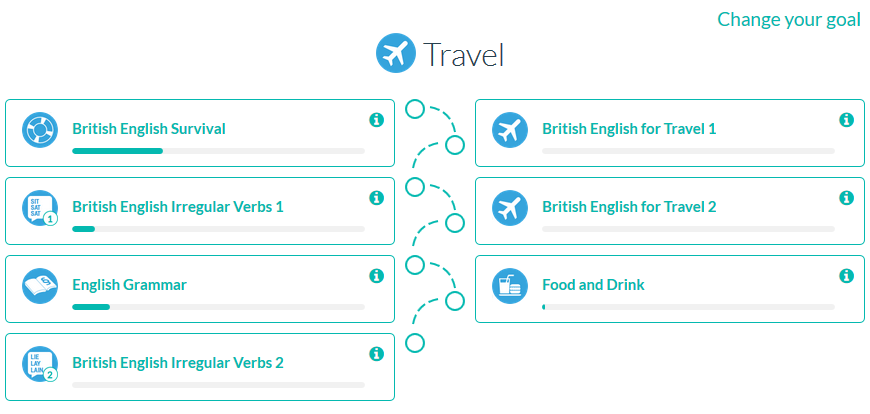 In case you are planning to go elsewhere for your holidays, WordDive also offers Comprehensive courses for French, Spanish, German, Italian and several other languages.
P.S. WordDive also offers Travel course packages for most languages. These courses contain less material than the Comprehensive package and focus on the most essential knowledge for getting around in your holiday destination.
A mighty mix of language learning professionals, engineers, designers, user interface developers, gamers and psychologists.