Inspired by the popularity of the WordDive English Abi Course, we are now offering material also for younger students. This summer, WordDive's English Prep Course is fully free of charge and targeted for students who are starting Finnish high school (lukio) in the fall. It can be completed independently online during the summer, either in a browser or a mobile app. The average completion time of the course is around 10 hours.
The English Prep Course revises the most important content covered during grades 7-9 and will help to patch up possible gaps in the user's knowledge. The aim is to get a good start for studying in Finnish lukio.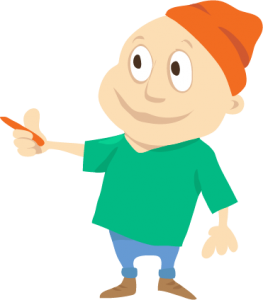 The English Prep Course includes the following topics:
Future and Conditional
Irregular Verbs 1
Comparison of Adjectives
Irregular Verbs 2
Using Verbs and Tenses
The package is tailored for rehearsing topics from grades 7-9 and is therefore not suitable for studying the themes from the beginning. For students preparing for the matriculation exam (yo-koe) the content is too easy.
Read more and activate the course:
www.worddive.com/lukio
A mighty mix of language learning professionals, engineers, designers, user interface developers, gamers and psychologists.