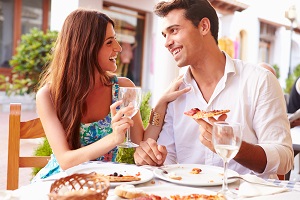 Dreaming of a holiday in the sunny Spain?
Spain attracts tourists with beautiful beaches, cosy tapas bistros and water parks filled with families and fun. Many tourists return again and again to enjoy the pleasant climate, the cheerful way of life and the reasonable prices.
By studying at least a little bit of Spanish you will be able to make the most of your holiday!
OUR RECOMMENDATION: SPANISH FOR TRAVEL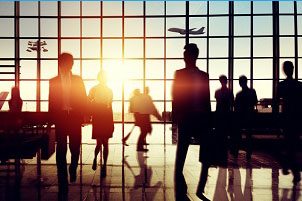 Business trip to London or New York
Are you planning a work-related trip to an English-speaking country?
English is also a common working language in many international conferences and meetings organized in other parts of the world.
Good English skills make you feel confident when working with your international colleagues.
OUR RECOMMENDATION: COMPREHENSIVE ENGLISH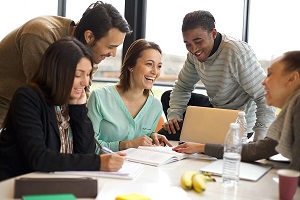 Moving to Finland
Learning the local language is one of the keys to successful integration.Being able to speak Finnish makes things such as finding a job much easier. Also, one of the requirements for applying for Finnish citizenship is completing the National Certificate of Language Proficiency (YKI) exam at level 3.
OUR RECOMMENDATION: INTENSIVE FINNISH COURSE
If you don't need this course yourself, do you know any foreigners who could benefit from this course?
If the recommendations mentioned above don't include a suitable course for you, no worries. We offer dozens of different course packages in 12 different languages. See our language selection here.
Dive into language!
A mighty mix of language learning professionals, engineers, designers, user interface developers, gamers and psychologists.